Feeling sad
My life looks good on paper, so why am I unhappy?
Do you feel you have everything that anyone could want - a house, a car, a partner, a well-paid job, exotic holidays - but yet you feel deeply unhappy and unfulfilled by your life?
When this is the case perhaps it's likely you are living the life you feel you 'should' rather than the life you wanted. This causes an internal conflict, which can show up as anxiety, depression or panic attacks as well a general feeling of unease and unhappiness.
The 'should' you are experiencing often comes from the messages we all received as a child from the adults and environments we grew up in. For example if you went to a very academic school and the focus was on working hard to get good grades, to go to university, to get a degree, to get a good job so you can earn lots of money, this can lead to a conflict if you actually value freedom, travel and time with people you love.
We can ingest messages on what success looks like. For many of us, it's money and the more the better. Success for you might actually be different, for example having a good work/life balance so there is time to spend on hobbies, friends, family or travel. Perhaps it might be the satisfaction of having made something.
It can be difficult to make the change if you feel you are letting people down. Perhaps you've buried your true desires so deep you don't know what they are any more. Perhaps following your heart risks being ostracised from your family, partner or social group.
What can I do to feel happier?
If you feel that your life looks good on paper but you're not happy, try:
Working out what your values are; what's truly important? Examples of values can include accountability, achievement, adventurousness, belonging, compassion, excellence, freedom, humility, sensitivity, stability and many many more.
What did you enjoy doing when you were younger?
Do any of the above contradict your family/education/social group? What is it that clashes?
What would you have to acknowledge or give up to pursue your heart's desire?
For example, if money is valued above all else in your family what is it that it gives you? Power, importance, achievement. What is it about those things that mean so much to you? Does it give you a sense of success and self-worth? 
Someone that truly loves being outdoors is unlikely to be happy being an office manager - perhaps it would suit them better to be a tree surgeon, gardener, builder or tour guide. However, this might clash with the values of the family if 'status' is all important.
When your personal values contradict how you are living your life you will have an inner sense of conflict and unhappiness. Life is often a compromise but only you can decide if the life you are living now is worth the cost of your happiness.
This article is only a small sample/example of why you may be unhappy even though your life might look good on paper, and is written to provoke thought and self-reflection.
Share this article with a friend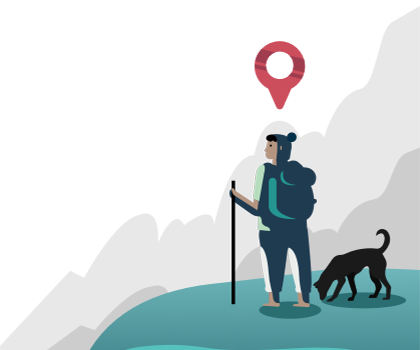 Find a therapist dealing with Feeling sad