Emotional abuse
Co-parenting with a narcissist at Christmas
Being in a relationship with an emotionally abusive partner or a narcissist can leave you feeling traumatised. A relationship where you fear doing the 'wrong' thing or are second-guessing yourself most of the time can be a hit to your self-esteem, self-worth and confidence. Added to this, your body is being placed in a fight/flight or freeze situation where interactions with your partner can have adrenalin flooding the body preparing you to fight or flee. You feel like you are in a constant state of alert looking for the next threat and feeling as if you are walking on eggshells.
Separating from the EA partner takes courage and can be so difficult. Oftentimes, the partner can step up their campaign of emotional abuse once they feel that they are losing any control that they had over you, and it may even turn physical. You may have become isolated from friends and family and financially dependent on the partner whilst you are in the relationship so leaving them takes enormous strength.
When you finally summon the courage to end an abusive relationship, you might think that the relationship is over. However, if we have children, it can be hard to emotionally separate. There is no such thing as co-parenting with a narcissist since nothing that they say or do will make much sense or seem logical.
You might find that they are full of contradictions; one day saying something like they will take the children off you and the next day saying that the kids will never see them again if you don't abide by their set of rules. This can feel terrifying which will keep you in a constant state of fear and upset and under their emotional control.
Christmas can be a fraught and stressful time for a partner of a narcissist. They will want to keep control and remain the centre of everyone's attention. Keeping up appearances in front of everyone is vital to the narcissist and if there is any unrest then this will be blamed on you.
Depending on the age of the kids, you might have to negotiate time that the children are with you and time that they are with the ex. If the ex-partner is still trying to keep control over you then they might use all sorts of tactics to continue to upset you. The ex-partner might state that they will not see the children at all over Christmas, which in turn will upset the children. If the children are in your care, then you will have to deal with their upset. This will also be emotional for you!
Reacting to the ex is playing right into their hands. They want a reaction from you, and they want to upset you. The best response is no response. As hard as this is, don't give them any reaction. As best you can remain calm. If necessary, have a script ready when you speak to them that calmly repeats your boundaries and what you want to happen. Stating, "I'm happy for you to take the children to your mother's house on Boxing day and the children would like this too. I would like them with me on Christmas day." If you do have to negotiate with them then prioritise what the children would like to happen and stick with it.
 The ex-partner might take the children on a certain day around the holiday period and then refuse to bring them back when they said that they would. This can feel devastating. You might feel angry, sad and frustrated. It's hard when you are imagining all sorts of scenarios. Are the kids OK? Are they wanting to come home? Questions like these can make you feel even worse. 
So let's look at what you can do to make this easier on all involved:
Can you ask a relative to be the pick-up/drop-off point? This makes the ex accountable and it won't just be you that is witnessing their childish behaviour.
Try to communicate all plans via email. That way you have it all in writing should you need it. Try not to engage in telephone conversations where possible. The ex will be listening for the tone of voice and know when you are getting upset. Likewise with any face to face meetings. They will be able to see you are upset and may use this against you.
Don't engage with any childish behaviour, threats, text messages or emails. Keep it strictly business. This is about having strong boundaries and establishing that communication will be simply about which parent has the children on what days at Christmas.
Ensure that the children are consulted about what they would like to do first. It's important that the kids are happy, and we can communicate their needs to the ex and remain firm!
Don't bad mouth the ex to the children. As angry as you feel this is the other parent of the child. And not forgetting that this time of the year is about the children being happy.
Don't be hard on yourself! You are doing the best that you can and co-parenting with an ex abuser is no easy task. Be kind to yourself and take care of yourself.
If you need help and support in dealing with an emotionally abusive partner then please reach out.
Share this article with a friend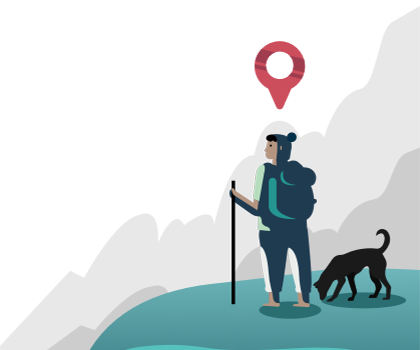 Find a therapist dealing with Emotional abuse