Anxiety
Free resources to help anxious children
Anxiety affects between 5-19% of young people, with up to 5% of children under the age of 12 affected. An overwhelming one in six will experience anxiety in some form during their lives. Helping children learn how to not only recognise when their worries begin turning into anxiety, but discovering how to talk about their feelings and seek help is vital.
As part of our mission to create a happier, healthier society, we have been working on a range of free, easy to use resources to help parents, teachers, and primary school-aged children. Our aim is to help families learn more about positive mental health, common childhood mental health and wellbeing conditions, and how they can tackle them.
Our first series of resources focus on anxiety, worries, and mindfulness.
Free downloadable resources to help anxious children
1. Anxiety booklets
We've created a series of three printable booklets to help explain anxiety. Each tailored to help parents, teachers, and children themselves, you can download and print these from home, or read them from your tablet.
2. Worry tree (colour or ready to use)
Based on the traditional Worry Tree, our Worrypuff worry tree activity offers a simple, sweet way to get children engaged with and talking about how they are feeling. This can be used to get kids thinking and talking about their worries, fears, and anxieties, encouraging them to talk and find ways to tackle their worries.
Our worry tree can also be used as a mindful colouring exercise for children or makes a great classroom activity to encourage kids to share their worries and work on solutions together.
3. Mindful colouring bookmarks
A simple, straightforward way to help introduce children to mindfulness, our mindful colouring bookmarks each come with a simple, positive message and straight-forward activity or piece of advice to help them tackle their anxiety on one side, with a cute Worrypuff pattern or picture on the reverse. Just download, print, and fold.
4. Comic strips
Together with Happiful Kids, we have also created a series of short comic strips to help explain anxiety, mindful colouring, and worry trees to young children.
5. Articles and book recommendations
Over at Happiful Magazine, we have also created articles on must-read books for anxious kids, as well as can mindful colouring help calm anxious kids.
---
For the full range of free anxiety resources for young children, check out our depression and anxiety in children page.
Share this article with a friend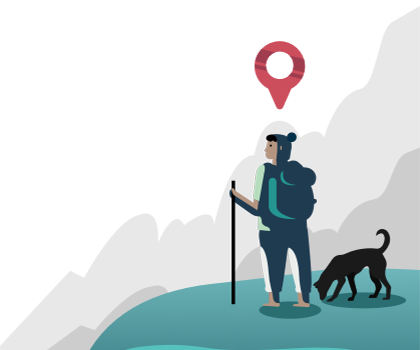 Find a therapist dealing with Anxiety