Bereavement
Losing a loved one: Three months on
Three months ago, Counselling Directory team member Ellen shared her experience. After writing her feelings down in 'a personal story: grief and loss', Ellen found that it helped manage a lot of the sadness that was unexpectedly taking over her life.
Nearly three months later, a lot has changed. Losing a loved one is a tragedy, but life goes on and you have to learn to manage the feelings. Today, Ellen talks about the past few months and what has helped her cope with what happened.
"It seems like it was much longer than just three months ago. Keeping busy is certainly one way to make the time pass, though you don't always have a moment to stop and process what has happened. I wrote my experience three days after, the funeral was yet to be planned and my whole family felt empty. Now though, things have changed and we have started to adjust.
I don't think anything will fully heal the hole that has been left in our family, but there have been times where we stop being sad and instead laugh and smile at the memories we have.
On the day of the funeral, I felt anxious. I didn't want to see all of the friends and family that had turned up - I didn't want their comfort. The day was exhausting but by the end of the evening, I felt relieved. It was a nice day and we had said our goodbyes. It was time to move on.
Over the following weeks, I spent a lot of time with my family. We started to look through endless boxes of photos - not just with my grandad, but all of our childhood photos. There was something very soothing about looking back at all of the family memories. We also had to accept the difficult job of deciding what to do with the house. They lived very close and driving past it every day, knowing it was empty, was becoming very hard.
During this time, I had a very busy few weeks where I didn't really 'stop' - I was stressed, sad and my flat tenancy was coming to an end. This is when my dad suggested me moving into my grandparents home. It was a big decision, but one I do not regret.
After two weeks of packing and an unexpected move, I was back in my grandparent's house, without them. It was strange but lovely. It was overwhelming at first, but now I enjoy sitting in the home both me and my dad grew up in, looking up at the photos covering the walls. While I won't be living in the house permanently, it is nice to know it is not empty, being left to fall apart. I will be living there for the next few months, to save money for my first home and I'm sure my grandparents would be happy to know they have given me such an opportunity.
If I sit and think for too long, I still get sad - of course I do - but I am sure to remember all of the good times, rather than the sad moment we had at the end. I don't think that dwelling on what has happened is necessarily a way to cope, but I have found that focusing on the good things and taking time to remember a loved one is rather comforting and slowly, the sadness starts to fade."
Losing a loved one can be very exhausting. Bereavement is the time we take adjusting to loss, so take your time. You can't rush or ignore it, let yourself feel your emotions and talk about them. Talk to your family and talk to your friends. Take moments to look after yourself. Take moments to remember who you have lost and smile at the memories you have.
Share this story with a friend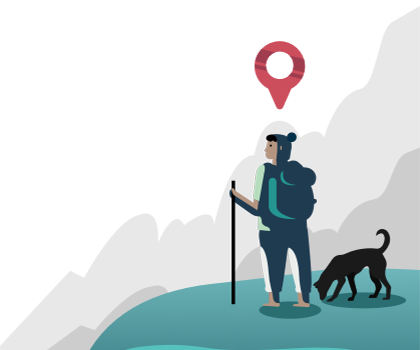 Find a therapist dealing with Bereavement