What is clinical supervision?
Clinical supervision is extremely important in the counselling profession for both beginners and the more advanced counsellor. As an experienced psychotherapist, I seek supervision whether it be for help with diagnosis, working with a client whose presenting an issue is unfamiliar to me, identifying blind spots, exploring dilemmas or when seeking advice on trying new techniques.
Being a clinical supervisor for the past five years has been rewarding and insightful. There is still much more to be experienced and much more to learn during this process.
My current supervision philosophy combines person-centred, psychodynamic, solution-focused, cognitive behavioural and mindfulness theories. I see these theories as an extension of who I am as a person and a practitioner.
It's important for me to combine these theories into my supervision practice, as I believe it gives the supervisee a greater supervision experience. I believe that sticking rigorously to one framework could create a supervisory experience that is less effective as opposed to combining several different ones.
At the most basic of levels, supervision means to oversee another individual. This is extremely true of the supervisory process in counselling and is a requirement of the BACP. Counsellors-in-training must receive one and a half hours a month of supervision in order to become registered practitioners. However, overseeing supervisees is not enough. As a qualified and experienced supervisor, I'm responsible for the clinical safety of my supervisee's clients.
I establish this safety by using a person-centred approach to supervision. The creation of a safe environment is an extremely important aspect of supervision, and it allows the supervisees to be vulnerable and to grow through learning about themselves and themselves as professional counsellors, leaving them feeling free to disclose areas of difficulty and/or dilemmas within their clinical practice.
Throughout supervision, it's important to encourage supervisees' development as counsellors. As encouragement of development occurs, supervisors are facilitating the "emergence of innate talent that lies latent within" the practising counsellor. I believe that by acknowledging my supervisee's natural talent this helps build their confidence, which allows them to learn to trust in their counselling techniques.
---
An integrative approach to supervision
Using an integrative approach to supervision is important to me, primarily because it allows me to be flexible in my approach to supervision. This approach to supervision also allows me to be open to working with a wide range of counselling practitioners, sharing knowledge and experience from different frameworks. Not only does this flexible approach help build a healthy learning environment in the supervisory relationship, but it also teaches supervisees new skills, through modelling.
Through the modelling of congruency and client-centeredness, it is likely that my supervisees will be able to do the same with their clients. Similar to how counselling encourages a collaborative relationship between counsellor and client. It's important to encourage my supervisees to direct the supervision session in the direction that is most beneficial to their exploration of growth.
One component of solution-focused supervision is to avoid being didactic with supervisees. This may not always be possible when working with trainees. This is mainly because when I am primarily supervising trainees, in their first practicum who need more instruction at this developmental stage. However, my work with more experienced counsellors is less didactic and more collaborative which coincides with being a more experienced counsellor. 
As I take a less didactic approach with supervisees, they will then begin to draw on their inner resources and begin to act more independently. This is important because the final goal of supervision is to produce independent and reflective practitioners, who are capable of self-supervision.
It's important to emphasise a supervisee's positive behaviour rather than focusing on faults or problems. By focusing on the positive, the supervisee's self-confidence is likely to increase. As the supervisee increases their self-confidence, it is likely the individual will attribute their interventions to the development of skills rather than just luck.
When conducting supervision, the time allotted for each session is generally one and a half hours per month and the overall supervision experience should be a positive one. This is why it is extremely important to use all supervision time effectively. 
Supervision is the opportunity to focus on the positive aspects of supervision, the supervisee, and the safety of clients. With trainees, I find this to be important and invaluable because it helps supervisees gain self-esteem as a counsellor and prevents them from focusing on the negative aspects of their counselling work. I have had the opportunity to conduct individual, and group, supervision, within varied types of agencies and settings.
Share this article with a friend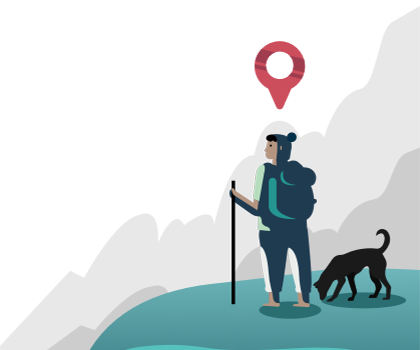 Find the right counsellor or therapist for you