Ways in which supervision is important (part 1)
As a qualified clinical supervisor, face to face and online, I find it important to provide an ethical, professional and theoretically grounded supervision service to my supervisees.
I believe part of this is keeping to the BACP's ethical framework (there are other frameworks out there, like UKCP for example). 
I've developed a paradigm of supervision, which underpins and informs my work, and which allows me to find the different areas in which supervision is important, both for the supervisee and their clients.
I will leave 5 of those here, but there are more, so I will follow up with another few posts with another 5 reasons and areas that point out the importance of supervision.
1. Supervision allows the therapist to develop autonomy through working on their interventions, theoretical knowledge, personal development, reflective practice and self-awareness and awareness of others.
2. The therapist, with the help of their supervisor, will strengthen their boundaries within their contracting and their relationship with each client they see.
3. Containment and holding is required of the therapist towards their client, but the same is also necessary in the supervisory relationship to support the therapist with their work.
4. It is a space to share the content of the sessions and what they are bringing up for the therapist. Counselling can be isolating and having a good supervisor to talk to is important in decreasing the feeling of isolation due to confidentiality and other ethical reasons.
5. In therapy, the focus is on the client. In supervision, the focus is on the supervisee - with the aim of helping the client.
I hope these 5 points have given you food for thought into what to look for in a supervisor, whether you are starting in Private Practice or you are looking to switch from your current arrangements.
Share this article with a friend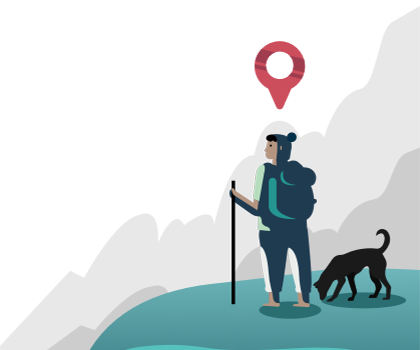 Find the right counsellor or therapist for you