Relationship problems
Singles dating and couples
Are you negotiating the world of dating? Thinking, "Oh dear, will I ever meet the right person... Have I chosen badly, again?"
Many warm and wonderful clients tell me (despite their having multiple attributes) that they have not yet met the right partner, or even worse, their choice of partner does not seem to appreciate their heartfelt wishes and intentions. They want a healthy relationship and feel diminished that it's simply not happening. 
Is it possible to meet the coveted 'Mr/Ms Right'? We can spend a lot of time and money, making a big effort with appearance and attraction in preparation for an important meet-up, yet our personal make-up can keep us from achieving our heart's desire.
Ask yourself:
What is holding you back from the life you long for?
What do you believe is necessary to complete the life you crave?
Maybe you can be happy with life as it currently is?
Let's look at it together and find out what is acceptable and what needs to change.
Understanding what you want
Speaking with a therapist can really help. Not only can counselling help you understand why you are craving this ideal life, but it can help you learn how to be real.
Most of us know that it's best to be your true and honest self when starting a new relationship, yet opening your heart and becoming your true self can be tricky. New relationships can generate that vulnerable feeling we shy away from. Honest communication often holds us back at the start of a relationship, yet that's what's best. Remember, every one of us will have insecurities and these worries can prevent the new potential partner from knowing the real you.
Counselling can help you make progress in, and establish what you want in a relationship. It can help you to overcome the angst about intimacy, provide soul searching techniques to help make decisions and equip you with methods for handling inhibitions.
      


Stay optimistic and learn from experiences and mistakes.
Optimism and forbearance can go a long way. Finding the right relationship takes time, feeling a desperate pessimist will make you unhappy and throw them off track. Let's limit the pressure you apply, hang on in and enjoy the ride.
TLC and sex aren't enough to generate a healthy relationship, equal doses of guts, sense and optimism are also required.
I remember always being frustrated. Charming behaviour seemed unnatural, cool and distant types seemed unloving. No wonder I was single for decades. I'm now with someone I love and respect, how did that happen? Something worked. So, how does counselling help here? Counselling can help you look at and understand what went wrong in past relationships. You can identify what baggage works against you, and how to create daring plans which suit you.
I believe in setting realistic goals - what qualities do you want in a relationship and what stops you finding them? Together with a therapist, you can review the past, the ups and downs, what did and didn't work. You'll look at what you are or aren't doing. What hidden pattern is holding back the healthy relationship you know is possible?
With a therapist, you can appraise the past and discover its impact on the now, thus highlighting potential future changes. By creating a leisure time dating plan, you can create options regarding companionship. Do you want your leisure to become a pleasure? Are you ready to take the next step?  
Trusting your instinct
How will you know if they are 'the one'? Even in a new relationship, which seems to work, you may have doubts. One of you is committed and serious while the other holds back. As said above, a lot more than TLC and sex goes into making a healthy and enjoyable relationship, and it's important to analyse and discuss other niggling matters (e.g. values, communication skills, money, children and life goals) rather than expect the other to be a mind-reader.
What if something feels wrong? It's important to listen to your head as well as heart when making a commitment. Trust your instinct. If it feels wrong chances are it is. Evaluate what is not working. Could this be your own baggage?
Unresolved problems while dating result in unresolved problems later down the line. I have heard, "I didn't dare discuss children at first, I believed everything would fall into place in the long-term". But what if it doesn't? Be daring, name the unspoken and express what's never in the open.
Think, are you living in the real world or a fantasy? Often the desire is for change. Can you open your eyes and accept what's there, or do you need more? Is there an issue that's causing these worries and concerns, e.g. have you been warned of gambling issues or cheating in their past? Have they a history of violence or lying? Usually, where there's smoke, there's fire.
But let's not forget your own life and issues too - nobody is perfect, but knowing what you need and deserve is key. Listen to and use your intuition, these problems need to be addressed and resolved before you make that commitment. Start with building a good, healthy relationship with yourself, before you move forward with anyone else.
Share this article with a friend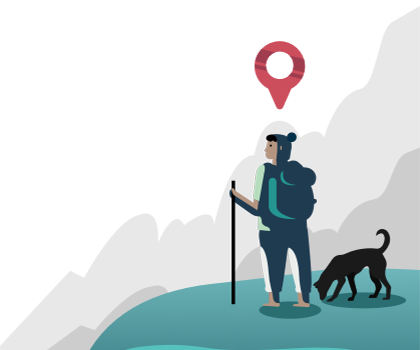 Find a therapist dealing with Relationship problems