Bullying
Cyber Bullying and Trolls – Time to get to grips with it
The tragic suicide this week of Hannah Smith, a Leicestershire 14 year old, has sent ripples of outrage around the world. Her death was due to cyber bullying. Many of us may have heard the term and thought it might not apply to those who don't take Facebook too seriously. Somehow the whole electronic media thing happens and changes so fast that it's tempting to helplessly wash our hands of it. The use of colourful cyber terms like 'Troll' can have the effect of turning the whole thing into something vaguely unreal and like a story. Yet if you have ever suffered bullying yourself, have children, grandchildren, or you are a counsellor / psychotherapist, it's time to wake up.


What is it?
Cyber bullying is covert psychological bullying that occurs through electronic media. This includes mobile phones, texts, weblogs, websites, online chat rooms and multi-user domains, such as social networking channels like Facebook, Twitter, YouTube, or as in Hannah's Smith's case, Ask.fm.
It has much in common with traditional bullying, such as an imbalance of power in the relationship, the intent and threats of physical harm, social and emotional damage, and the repeated nature of harassment. What makes it different is the anonymity and freedom from inhibition online. Because they are hidden with a cloak of cyber invisibility the writer ('Troll') feels freer to become any sort of monster they choose (in Jungian terms their Shadow is liberated to express itself). The way the postings spread virally along with their permanence on the internet makes cyberbullying particularly difficult to monitor or prevent.
Childline (now run by the NSPCC) have this week published shocking new data that shows that the number of calls to them about cyber bullying doubled in 2012-2013. In 2012-2013, around 12 children a day rang the helpline to complain they were being abused by peers on social networking sites. This represents an astonishing 87% increase on the previous year.
How do we deal with this in counselling?
Of course, as with all suffering and difficulty, we listen and empathise. Nevertheless practical ways of dealing with the problem can be offered and discussed. Having thought about the words to use in advance is invaluable. It is necessary to participate actively in creating a practical protocol for parenting and supporting children and adults with this issue.
Young people often say that their caretakers tend to want to solve the problem and rescue them, but in reality they may overreact when things get tricky. This kind of overreaction will reduce chances of a young person sharing their problems with their caretaker again. The feeling they get from overreaction is of a kind of escalation of their stress levels, not a reduction. The child ends up feeling that they need to take care of the parent's anxiety at the expense of their own.

It can help if the caregiver has a prepared strategy of how they will respond initially. The first thing is to try to reduce the young person's anxiety by reassuring them that they are doing the right thing by sharing their experience, and letting them know that they are being heard. A prepared script for this helps enormously, so that in the stress of the moment you don't have to think to find the words. It helps you to remain calm and open. People of all ages tend of open up more when they feel their listener can be trusted to respond in a calm and reassuring way.
Then there is the question of whether you should check up on what the child is doing online. It's a red hot contentious issue: David Cameron is trying to impose more restrictions in a 'nanny state' approach to online porn, and that's set off a great deal of argument about freedom and imposition.
The answer lies in talking about it, and then talking some more until clarity can be reached. Discuss what is happening, and as a family what is acceptable online. Then it is important for caregivers to be reassured that they have the right to check the child's posts and inbox occasionally. It is healthy that children know what their boundaries are so that they feel safe. This is an area where respectful but firm boundaries need to be created.

What happens when the cyber bully is a child - probably someone at school or in their social group? There is no simple answer. But limits of what is unacceptable behaviour need to be made clear. What happens after that probably won't be easy or pleasant but the effects of turning a blind eye are worse.
Share this article with a friend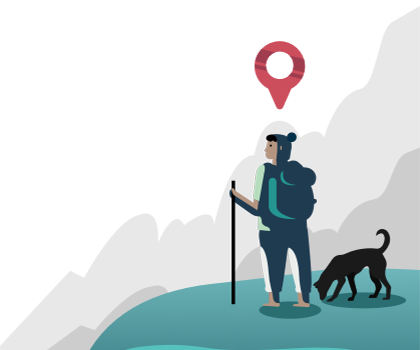 Find a therapist dealing with Bullying