What is positive thinking?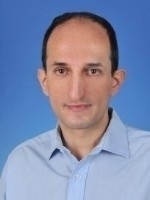 Thinking is something we do every day, in fact we never stop thinking. Even when we sleep we continue thinking in dreams.
When we form our thoughts we produce feelings, attitudes, words and actions that make up the book of our life. To improve the quality of our thoughts we must be aware of he way we think and to recognize that each of us create thoughts whether negative or positive. Positive thinking is a mental attitude, it is a way of seeing life. It means doing things with assertiveness. It is a way of behaving and taking a position before events, situations and people. By mantaining a positive attitude, life becomes no longer a series of problems but a chance to learn and to grow.

A positive thought brings out the best in you and fills you with enthusiasm. A positive thought about yourself boosts your self confidence and helps you to appreciate your qualities.

What stops you from being positive?

There are many reasons that make it difficult to produce and hold on to positivity in your mind and attitude. These includes: other people's criticisms influencing you, self doubt, lacking clear objective in life, lacking in self confidence, having a big ego, being frustrated or irratated, lacking flexibility and tolerance with people or situations.

Being negative can lead you to:
create negative feelings
lower your self esteem
project your weaknesses onto other people
make communication with others more difficult
Inner freedom is the ability we have to be the creators of our own thoughts and feelings. It is the freedom to think, experience and express who we really are.
When you learn to separate yourself from the influences around you, you can discover your true self and recognize yourself as you are and not a reflection of what others think of you.
You can have true freedom when:
you mantain your positive qualites in your consciousness and you do not allow external negative influences to enter into your mind and weaken you.
you accept that everyone is their own person and has their own role in life.
you accept situations and deal with them or transform them with a positive attitude.
Positive thinking helps you to be the person in charge of their own life. You do not blame others for situations or problems that arise. You do not determine your behaviour as a result of the conditions around you but as a result of your own conscious choice which may be based on carefully selected internalized values such as love, peace, happiness, truth and wisdom.

Only when we learn to cooperate with a positive and constructive attitude to our surroundings, only when we learn to choose or to respond to a specific situation that true freedom will begin.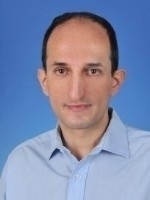 Welcome,
As a counsellor, I offer a non judgemental space where you can discuss issues, concerns and feelings you may experience. I can help you to clarify choices you are about to make and to allow you to develop a deeper understanding of any aspects of your life you might find problematic or confusing.
I have worked with individual clients since 2012 in the voluntary sector and in … Read more
Located in Bloomsbury and Bedford.
Can also offer telephone / online appointments.
To book an appointment, please get in contact: