Bereavement
What happens when sudden grief strikes
There's too much to say on this matter but I'd like to bring your attention to this. When sudden death happens your normal way of being in the world is shattered. The experience of actually existing, being in the world, feels profoundly and undeniably changed and it is completely normal to feel that nothing makes much sense anymore.
The illusion of safety, of some kind of order, a sense of being special is gone and it is very usual to feel confused, panicky and frightened for the safety of those you care about and for yourself and deeply disorientated in your sense of who you are and how you are.
Traumatically bereaved people often describe living with the unpredictability of death and this is not only frightening but exhausting and alienating.
A participant in a study of mine reflecting on the murder of her best friend said: "It absolutely doesn't make sense… absurd… it feels like it is the end of the world… it was just this horrible feeling that if this is really true, nothing will be the same again. Everything will change."
If you are suffering with the impact of sudden and traumatic grief don't expect yourself to go through it alone. Get in touch with someone who can listen. Being heard, understood, witnessed in your despair is so meaningful and will help you. Get in touch with someone who can help.
It is my experience that healing from the impact from a traumatic loss does emerge in time if:
(a) You are kind to yourself
(b) You reflect on what and who matters to you and you hold this in mind when navigating life
(c) You give yourself permission to engage with life, meaningfully and hopefully.
I have worked therapeutically with many clients who suffer from the long term impact of such a loss and present in therapy with panic attacks, anxiety disorders and depressive symptoms. The starting point is to allow them to be heard, understood and cared for in an unconditionally accepting way, non judgementally. Grief and trauma responses are real and the lived experience of this matters.
Share this article with a friend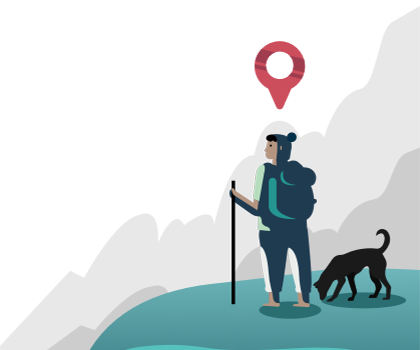 Find a therapist dealing with Bereavement