Relationship problems
Relationship breakdowns
Meeting that person we always dreamt of brings electrifying energy; sparks ignite in our hearts, plans for the future arise in consciousness. Warmth, joy and combinations of clusters of beautiful emotions engulf us. Life has a bright open-ended sight and we are moving in a direction we never felt possible and are full of self-belief. Obstacles come but the couple withstands these tests with great determination. Hope is dominant in each other's psyche. 
Then, like a magic wand that comes from a dark dimension, the once bright warm glow transcends into a murky dense spell. The relationship is now like walking through treacle. Arguing is more regular, a void is appearing and loss is entering. Time's stood still. Movement elapsed. It comes to the final blow... the ending.
With a heart ripped out, rebuilding commences. Will I be alone long term? What's wrong with me? Am I worth anything? These questions can be common after a heartbreaking end. The grief we feel, in the intensity, can feel like it's never-ending.
Pain in our being, when experienced, leads to growth. The discomfort must be felt to access the transition back into life's mainstream. Like a vacuum, we enter until we move into the world again. This period, even though when in it, there could be a glimpse of strength. The wonder we once felt in the relationship is missing. We may seek to connect with a new partner. We forge thoughts of the need for companionship. Our hope is once again ignited. 
Surviving a relationship ending and grief takes some doing. It teaches us so many lessons. Having gone through every feeling imaginable, the lesson in every emotion experienced leads us to the person we always dreamt of. This is done in the right timing and without forcing this process. It does happen eventually.
The space we spend getting to know ourselves again is intrinsic when we find that special someone. Cautiously we take the risk to learn to love again.
Due to the nurture we gave ourselves in our pain, we have developed a new resilience. Our heart's recovered from our wound and is ready to beat again in another's heart. So, the joy commences. Life's renewed meaning. Forward in the quest. Alive once again in tandem. 
To go through the above process, we need to talk. Friends and or family are paramount. Sharing our grief is fundamental. Any feeling blocked can come back to haunt us. Suppressing is not the way out of our turmoil, whether this is through alcohol or other mind-altering substances. Passing through the emotions is the way.
How can therapy help?
A therapist has the skill to hear you and help you move through your emotions. A shift can take place once the hard work and pain begin to heal the wounds. Having the trust and experience of a therapist assists the process in its entirety.
When the time comes to end therapy, you know in your heart of hearts you have worked hard to break free into a more substantial place in time. Lessons learnt and experienced. 
Share this article with a friend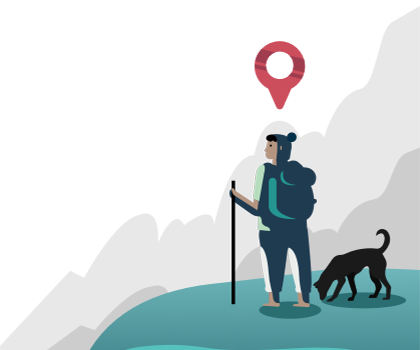 Find a therapist dealing with Relationship problems