Stress
Making your long-awaited summer holiday less stressful
This summer, many couples are looking forward to their first holiday in this country or abroad, following two summers of uncertainty around Covid restrictions. In theory, your holiday this year will be relaxing and enjoyable, and what you have waited for for so long, but the extra stress of not having a holiday in a while plus additional financial worries we are all experiencing can start to creep in for many couples.
It is important to start communicating with one another now about anything you are worried about. We often avoid and ignore difficult conversations but trying to have these before our holiday will hopefully avoid frustrations when you are away, and bring any unresolved issues back from your holiday.
Think about sharing any responsibilities leading up to your holidays, for example, packing, shopping, and other planning so when you get on holiday tension is reduced and you are ready to enjoy your time away. 
---
Take the stress out of your holiday
As a couples counsellor, here are my tips for couples ahead of their summer break this year. 
1. Money
Talk about holiday 'spends', for example how much you both plan to take with you, and whether these pots are separate or together will help any issues when you are away on holiday. Also, plan ahead - if you see a trip you would like to do agree now if this is within both your budgets. Creating a budget and sticking to it will hopefully reduce any additional financial pressures when you return home.
2. Relaxation time
Navigate your differences and preferences to what a holiday should be before you go away. We all have different ideas of how we would like to spend our time on holiday. If you both have contrasting ideas talk about these, and compromise may be the answer. Do not feel pushed into spending all your holiday time doing something you are not keen to do, having boundaries for our time creates balance.
This can also apply if you have young children, agree on a time when you both get to chance for some 'alone time' if that is what you both want, whether that means doing an hourly rota on who is going to play in the pool may save your holiday from any resolved angst.
3. Try not to put too much pressure on yourself
Unrealistic expectations to create amazing memories on holidays can leave to extra stress and disappointment. We live in a society where comparisons are almost the norm, aim to try not to compare your holiday with friends, do this by taking a break from social media and your phone. Be mindful of what you would like from your holiday together and share this with your partner. Be realistic too, not everything will be perfect.
In summary, try to focus on your holiday and enjoy your time on holiday. Avoid looking back at your past relationship issues, or too much in the future, it's time to be mindful of the present. Holidays are perfect to start practising mindfulness, by slowing down and becoming more aware.
Share this article with a friend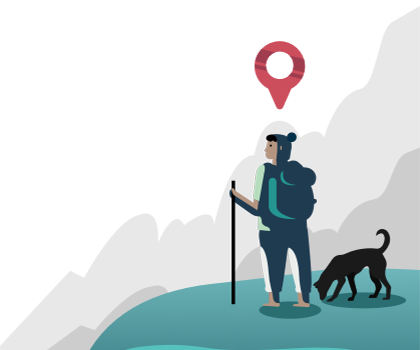 Find a therapist dealing with Stress