Abuse
Inner child therapy
Inner child therapy has been designed to help those who, as children, have been hurt by the adults and circumstances around them. They may have been hurt, not just by major, easily recognised traumas such as physical or sexual abuse or death of, or abandonment by, a parent, but also by the daily drip-drip traumas such as neglect, rejection, criticism, humiliation, bullying, denial or confusion.
Inner child theory
Inner child theory says that all of us have an 'inner child'. In a psychologically mature individual, this is the part of us that allows us to play and have fun, whether it be getting down on the floor and playing 'make believe' with a real child, or being deliciously silly with a lover, or throwing up our arms and running into the sea on a beautiful summer morning for the sheer joy of being alive.
In the case of someone who has had a less than ideal childhood, this part often appears to be missing, sometimes producing a sort of plateau of numbness. This apparently missing part of us, this 'inner child' isn't missing. It's locked up inside, curled up for protection. It's maybe upset, angry, or frightened and tends to, on occasions, break out in moments of weakness when we are stressed, ill or feeling tired and low, or maybe had a bit too much to drink and it creates mayhem in our lives. It demands attention and sometimes revenge and the further we get into our lives, the more often this seems to happen.
This uncontrollable behaviour, often completely opposed to how the individual consciously wishes to behave, is frequently what brings people into therapy.
If you've ever looked back at an incident in your life and wondered "Why the f*** did I do or say that? That's not a bit like me!" Then, you've met your adapted 'inner child'. 
Maybe your 'inner child' has not yet broken through with 'tantrum' behaviour. Carefully developed defence mechanisms, built in childhood, to protect the tender hurt 'inner child' sometimes only begin to break down spontaneously in mid-life - hence the "mid-life crisis" that we've all heard about.
Maybe your 'child' is still locked in, but is making you feel depressed, anxious, have low self-esteem, making you scared of criticism or confrontation and unable to stand up for yourself? Or maybe it just seems that everything always goes wrong for you? Or maybe there's just this general feeling of "there must be something more to life than this?". If the latter is the case, then the answer is a resounding "yes, there is!" and that something is the missing part of you, your 'inner child' that is still locked away.
When that missing part, that 'inner child' is rescued and re-parented with everything that entails and is free to join you in being a whole, complete, psychologically, maturely functioning adult in your own right, then you can come into your birthright as a human being. You can claim your natural power and your right to calm, peace of mind, contentment and joy. You can say goodbye to feelings that you've taken for granted for years as being part of the human condition, feelings of being stressed, of nervousness, anxiety, of embarrassment, awkwardness, loneliness and boredom.
Sound good? It is good! All good! And it's also wholly achievable if you're prepared to work for it! So, how do we do that?
Inner child therapy
The process of inner child therapy is twofold. We work in the current time to change bad habits of thinking, to learn new interaction skills in order to improve relationships and to create new ones. We learn awareness of what exactly is going on with us, when we are behaving 'in child' and when 'in adult' and work to discover why we say and do certain things that may not be in our best interests and when we are deceiving ourselves and others. We learn congruence.
We also work in past time, to uncover the trauma points at which our inner selves retreated to hide from the pain of our circumstances, hiding, in the mistaken belief that it was our fault; that we are undeserving and bad and that we need to hide our real selves and build a false self, the 'mask' or idealised self-image, in order to get the attention and affection that we crave.
Gradually, in therapy, we change that mistaken belief and break down the mask and as we learn the re-parenting techniques that allow the 'inner child' to feel the love, respect and affection that was missing in childhood. The child part of us comes out of hiding and joins us in the real world, working the apparent miracle of self-esteem and confidence.
Share this article with a friend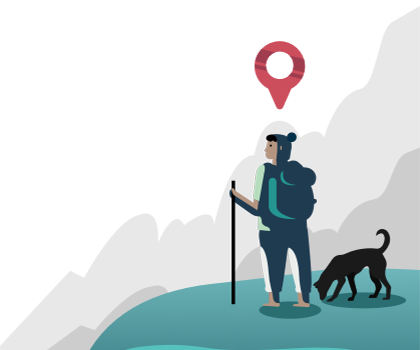 Find a therapist dealing with Abuse