Expectation and disappointment
Today I feel disappointment. The feeling of sadness and loss, as my expectations have been lost in a wave of pandemic cancellation. It is useful, always to check in with your body. to notice where this emotion is manifesting. For me, it is always my stomach, in this instance, a dragging, sinking sensation. The sadness which comes with loss, pulls me, and pulls at my mood, taking me from the hope and anticipation of joy and connection to a vacuum of space, which cannot be filled in the same way.
If I sit with it a bit longer, I also notice a frustration – a bit of anger and resentment, I am holding in my jaw and even noticing in my teeth. Quite frankly I would like to take coronavirus and grind it into dust beneath my heel. I feel anger at the injustice of it all - the loss of life, connection, opportunity, and joy. It has taken from me and those I love. 
---
The feeling of disappointment 
I sit with it, I breathe, and I focus upon the physical sensations. Tears prick as my mind imagines hugging my loved one, and remembering past sensations of closeness, the soft contact and breath shared in connection. The feeling shifts and even though there is a raging torrent of rain, in a grey sheet of January, my mind conjures the smell of soil after rain, and my legs begin to want to move. I want to be kind to myself, and the word compassion appears, summoning up ideas for spending the day with breathwork, cooking, writing and films.
Disappointment is wrapped in expectation. The movement from a place in our mind and body, which feels high or up, to a place which feels down, or low, is the event we experience, when expectation is not met. Of course, expecting beans on toast but receiving a gourmet meal, may be a welcome change in expectation, but readjusting your framework to accept change is the key.
If we stick with what we wanted/hoped for/asked for or even made up in our minds, and we do not get it, we are going to continue to feel sad, disillusioned, or frustrated. Acknowledging your feelings, making space for them, and giving them some airtime, allows you to adjust.
Coping with disappointment and shifting expectations 
Offering compassion to yourself in your sadness or anger supports you further. Taking the idea, that releasing anger as an act of compassion for yourself (and by release, I do not mean at anyone), is a way of freeing yourself, for other things, feelings, and experiences. The compassion is in setting the intention to let go. The self-care element is figuring out how to be as kind as your kindest friend, (if you do not have a kind friend, adopt a figure from art, literature, fame, or fiction) and imagine how they would treat you, and talk to you now.
We can shift our expectations and we can overcome our disappointments, but a little bit of mental health care helps us do this well. Happy new tear and let's get over this pandemic!
Share this article with a friend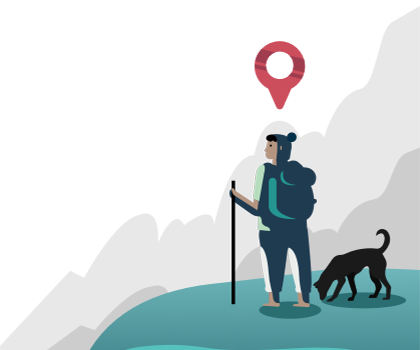 Find the right counsellor or therapist for you