Relationship problems
Are you struggling with a betrayal in your relationship?
Betrayal destroys trust and a lack of trust destroys relationships. If your partner betrays you in your relationship is it possible for the relationship to survive the betrayal? How can you start to deal with so much damage to the relationship of one you though that you could trust?
The discovery of a partner's affair can be devastating. Many question themselves have they made a mistake, are they reading too much into a situation or situations. Yet when that moment comes when it must be true it is traumatic. It feels like the whole world has been rocked to its foundations. While many, perhaps even the majority of these relationships go on to end. In others the partners do find a way to rebuild the trust and repair the relationship. Indeed sometimes the relationship can be stronger. Rarely an easy task, it can be achieved where both partners are prepared to work through the problems.
The first and perhaps most obvious step is to be honest and face up to your feelings. It is likely that you will be angry with your partner, and a mix of other feelings. Many describe it as a emotional rollercoaster, simultaneously loving and hating their partner. Being honest about how you feel and taking time to sort out your feelings will enable you to take the next important step.
Choose what you want to do. Do you want to rebuild the relationship, do you want to walk away, what do you feel your choices are. Now is not the time for rash and impulsive decisions, your feelings will be raw and exploring your options fully can prevent you feeling that you made the wrong decision later on in your life. Often it is helpful to explore the reasons behind the affair or betrayal as a way of addressing the best path forward.
If you decide to stay together then, you will both need to work on restoring the trust in the relationship. The process of building trust takes time. If the betrayed cannot feel emotionally safe then it is possible you cannot forgive your partner. Yet if they can see a new established pattern of behaviour establishing there may be good reason to take the next steps to restoring the relationship.
While the feelings surrounding the betrayal need to be explored fully and properly aired by both there are a number of things to consider. It is likely the betrayer will feel guilt, shame and humiliation and will need to take responsibility for those. Yet there needs to be a point at which you forgive and do not come back to the betrayal as a way to punish your partner in your relationship. Both you and your partner need to reconnect, that is not about forgetting but about forgiving.
Trust may take a lifetime to restore, but by working at it as partners noticing the changes and being committed  to the changes you can recover from a betrayal, but it can be a rocky road. 
Share this article with a friend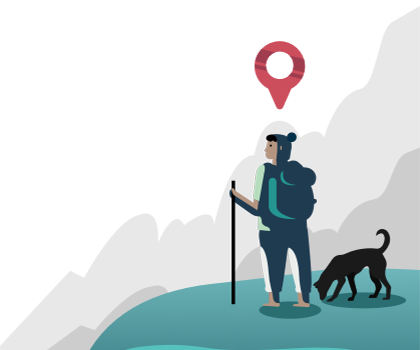 Find a therapist dealing with Relationship problems