Anxiety
6 key ways to support a partner with anxiety
If you have a partner who suffers from anxiety, it can feel difficult to know how to support them. You may find that your partner's illness is affecting your relationship and that you feel angry or upset at them, yet mental illness (including anxiety) can affect anyone and no one is to blame. It is possible for you to support your partner as they live with and recover from their anxiety. Some of the following may help you to enjoy your relationship.
Don't try to fix them
The first and perhaps most important thing to notice is that you are not their therapist, so don't try to be. Your role is boyfriend, girlfriend or partner, so be that anchor point for them. Often when you suffer from anxiety, unreasonable, unhelpful thoughts fill your head and it helps to let them see the light of day and process them so the sufferer can challenge them. You can help a great deal by simply listening. Just knowing that someone is prepared to take the time to listen and to try to understand the distress can make a huge difference.
Try to make them feel safe and secure
It can be important to re-assure your partner that you are not going to abandon them because of their illness. Knowing that there is someone who stands with them can make a big difference. It's important to be aware of the person's triggers; if they are afraid of dogs, a walk in the park is unlikely to be a relaxing experience. You may want to have a plan B in case your partner has an anxiety attack. Often knowing there is a plan helps your partner from having anxiety about their anxiety.
Don't make assumptions about your partner's anxiety
Good communication is important. It can be easy to assume that you know what your partner is thinking or needs during an anxious period. While you may be trying to help it can often be the wrong thing to do; you should ask what would be helpful. Sometimes your partner will take their anxiety out on you; it doesn't mean they don't love you, just that they are in crisis.
Live your life and set boundaries
It is important, however, that you don't restrict your life according to your partner's anxieties. You can be sensitive to your partner's anxiety, but there have to be boundaries. As with all relationships, your needs should be considered too. That might mean telling your partner that you need something from them. It is especially important when you are supporting others to look after yourself. Try to connect with family and friends or do the things that refresh and sustain you.
Learn about anxiety
Knowing your enemy is one of the keys to defeating it; there is a wealth of knowledge available online about anxiety (the NHS web site is a good starting point). Talk to your partner to find out about their anxiety and what happens in their experience, yet remember you are not trying to cure them so don't tell them what to do. You are learning about anxiety to better understand the challenges that your partner faces.
Help them to help themselves
Anxiety is very treatable, both with medication and talking therapies. Having someone along on the journey to help makes it easier. Your partner might find it difficult to go and see the GP or a therapist about how they are feeling, so it can be a help to offer to go along with them. It may be helpful to practice things like relaxation and mindfulness with them to help them normalise the experience, especially in the early practices. Ultimately the decision to seek help will be your partners, and some people choose to deal with their anxiety themselves. Whatever they decide, be supportive of your partner's decision.
Conclusion
Anxiety is the most common mental illness in the UK. Therefore, we know that it affects a substantial number of couples at any time. Knowing how best to support your partner is important for both your mental health and the health of the relationship. It can be challenging to get the support right and while learning about anxiety, setting boundaries and finding the right treatment can be a slow process, it is important to know that many people control and manage their anxiety every day helped and supported by their partners.
Share this article with a friend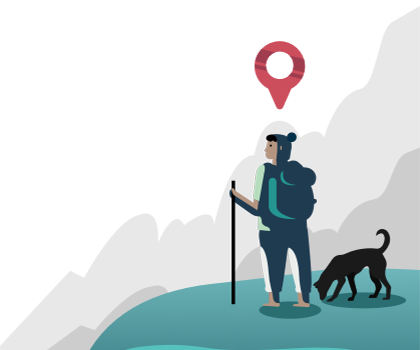 Find a therapist dealing with Anxiety