What's worrying you?
Kink-aware therapy
What is a BDSM-aware or kink-aware therapist, what can they help with, and how can you find the right therapist for you? We explain more.
What is kink-aware therapy?
A kink-aware therapist (or BDSM-aware counsellor) is a term used to express a professional counsellor or psychotherapist who has an understanding of kink, fetish, and BDSM. A kink-aware therapist sees kink and BDSM as normal, healthy parts of many relationships. 
As one therapist explains, "There are many kink-aware professionals. The term 'kink' refers to diverse sexual preferences alongside lifestyles. If you identify with any of these, you may prefer to access services from a professional that is 'kink friendly', and empathic and understanding towards your lifestyle."
Kink or fetish: What's the difference? 
A kink is something sexual that you do by yourself or with someone else that isn't usually part of sex. For example, this could be bondage, discipline, dominance, or submission (BDSM). What we think is kinky can vary. Someone might think using sex toys is kinky. Others may feel this is 'vanilla' (typical) or not kinky. Generally, if you enjoy something unconventional as part of sex, it's considered a kink. 
A fetish is something you need as part of sex. This could mean a specific act (having sex in a public setting), or an object (feet). Just thinking about a fetish is enough for some people. Others need to physically involve their fetish. 
Fetishes and kinks can overlap. The main difference is whether you like to do something (kink), or need to include it (fetish).
---
Why do some people develop kinks and fetishes?
Psychological researcher Samuel Hughes studies the experiences of kinky people. As part of his research, he outlined five key stages of 'kink identity development'. According to his research, many encounter kinks at an early age. This encounter draws us to a specific object or activity. This interest is not necessarily sexual, and we typically explore this by ourselves. We may think about what it means to us and our identity. You may feel different, worry something is wrong, or struggle to find the right words to describe your interest. 
Over time, we realise we aren't alone. It's common to seek out others online. Making connections can help us to feel less alone and develop a more positive sense of kink identity. It can also help you to develop resilience against kink-related stigma. You may join groups or visit events to connect with others, before exploring your interests. 
Is it 'normal' to have and explore kinks?
Exploring kinks can be a healthy part of your sexual identity or relationships. However, many worry that their desires are 'wrong' or 'bad'. As Samuel Hughes explains, "Just like LGBTQ adolescents, many kinky adolescents also experience a sense of internalized stigma, worrying…something is wrong with them. It's largely because kinky people live in a world that often silences their experiences… [and] makes them feel isolated."
As with many different sexual interests, it's important to feel comfortable and safe in your exploration. Following frameworks used by the BDSM community can help lay safe foundations for exploration.  
Research suggests some kinky activities can provide health and relationship benefits. One study revealed dominants in BDSM sessions show reduced levels of stress. It also highlighted people taking part in sadomasochistic scenes feel an increased sense of connection and intimacy with their partners.
Find a kink-aware therapist near you
Working with a kink-aware therapist
A kink-aware counsellor has special knowledge or training. This could include different ways people express or explore their sexuality or sexual identity. This specialised knowledge can help create a space where you feel accepted and understood. 
People start therapy for different reasons. Working with a kink-aware professional can help avoid having to explain terminology or worrying about 'shocking' your therapist. It doesn't mean that you can only focus on kink-related conversations or worries.
'Kink-aware counsellors' and 'kink-aware therapist' are not protected terms. This means that a professional does not have to have any specific training or accreditation. Before working with a new counsellor, it can be helpful to find out more about their experience, qualifications, and areas of expertise. 
What can they help with?
An experienced kink-aware therapist can help you to feel more comfortable:
Opening up with your partner about your desires, experiences, kinks, and fetishes.
Gaining a greater understanding of your desires.
Discussing any issues or worries.
Considering what happens if something doesn't go as planned.
Working through feelings of shame.
Moving towards self-acceptance.
Exploring your boundaries and how to express these.
Talking about unrelated issues without explaining the context of your relationship or participation in the kink community. 
Kink-aware couples therapists provide a safe space to discuss things openly with your partner, without fear of judgement. A kink-aware therapist will not 'take sides' or tell you what to do. They may be able to signpost additional information and help you to explore issues that have been causing you to feel anxious, worried or concerned.
---
How to find a kink-aware therapist
Knowing where to start and how to find the right counsellor can be tough. You can speak with different therapists until you find someone you feel comfortable talking with. 
Person-centred counsellor May Jasmine Tomkinson explains more about finding a kink-aware counsellor. "It's fine to ask questions beforehand just as it is when paying for any other services - good counsellors will be open to this. You can simply ask if they are kink-aware or if they have experience working with issues around BDSM. You could always approach over email if that is easier. It is also okay to wait until you have built up a relationship and feel comfortable discussing kink with them."

Trust our content
We are a PIF TICK 'trusted information creator'. This means you can be assured that what you are reading is evidence-based, understandable, jargon-free, up-to-date and produced to the best possible standard.
All content was accurate when published.
Would you like to provide feedback on our content?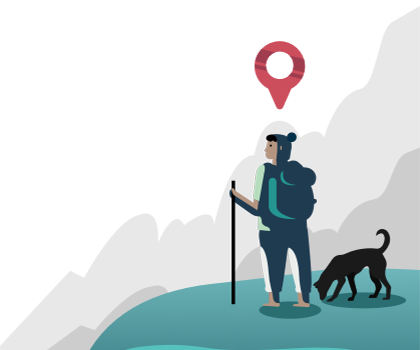 Find a kink-aware counsellor or BDSM-friendly therapist