What is online therapy and how does it work?
When we think about counselling, a lot of us have a similar picture come to mind: a stuffy, slightly clinical office, and a middle-aged therapist asking about your past. While that may still be a popular portrayal in the media, it's just one type of therapy. Face-to-face counselling isn't the only option.
Online counselling has grown rapidly in popularity due to lower wait times, convenience and often, a lower cost than face-to-face therapy. Known by a wide variety of names, from e-counselling and e-therapy to email or telephone counselling, as well as digital therapy or telepsychology, there are even app and web-based options available to fit your needs.
What is online therapy?
Online counselling covers a wide range of mediums from instant messages to video chats. Offering the same level of support and confidentiality as face-to-face sessions with qualified counsellors or therapists, it's been around for a while and has only grown in popularity in recent years.
Providing access to qualified experts who may be further away from you, often at more convenient times to suit your schedule, online therapy can take place anywhere with a steady internet connection. Different therapists may offer online counselling through a number of mediums, including:
email

instant messaging (IM)

phone calls

video calls

in-app messaging
What does online therapy involve and what should I expect?
Each type of e-counselling works slightly differently. It's important to double-check the website or service you're using to make sure their counsellors and psychotherapists are all qualified practitioners who belong to a professional body. This can help ensure you are receiving advice and support from trained, experienced individuals.
When you start with a new therapist, there is typically a consultation session before you begin. This provides time to get to know the counsellor a little better, ask questions, and raise any concerns you may have. Typically, your therapist will ask what you hope to get out of therapy or why you are looking to talk to a counsellor and ask a little background information about you.
During this time, guidelines and expectations will be set around communications, response times (if using a message-based option), fees, as well as privacy and confidentiality.
Email counselling – exchanging emails with a therapist gives you the space to write down any problems or concerns. Your therapist will then reply with a considered, therapeutic response within a pre-determined set period of time, ranging from hours to several days.
The act of writing down your problems can, in and of itself, be an effective way to help process any negative emotions you may experience. Those who may feel uncomfortable speaking about their problems out loud can find this to be a particularly effective method, as it takes off the pressure of verbally articulating yourself in the moment, giving you space to figure out what you want to say (and how you want to say it).
As emails can be written at any time, some people find this eases feelings of anxiety around having to share their worries or concern within a set time. This also can give you the freedom to write what is on your mind at the moment, rather than waiting until your next face-to-face session.
Telephone counselling – taking place over your phone, some counsellors offer this in addition to face-to-face sessions, while others offer it as an option by itself. As with typical counselling session, appointments are pre-scheduled for set times in which you or your therapist will call to speak for a pre-determined length of time.
Video chat counselling – offering many of the benefits of face-to-face counselling with the added convenience of online therapy, video chat sessions tend to use a secure platform or app chosen by your therapist. Combining visual and audio feedback, some feel that conversations can flow more organically through video chat sessions compared to instant messaging or email sessions.
Instant message counselling – similar to email counselling, instant message (IM) counselling allows you to write down your thoughts, rather than having to verbalise them. Varying between counsellors, this may be in the form of a real-time text-based conversation over a set period, or it may act more like email counselling with your therapist getting back to you within a pre-determined length of time.
What are the pros and cons of online therapy?
While the benefits and drawbacks of online counselling can vary between individuals, there are many points worth considering if you are looking to find a counsellor or try digital therapy.
Reasons people choose online therapy can include:
Accessibility – popular appointment times (evenings and weekends) can book up fast with some counsellors, as these hours can be in high demand. Online counselling may offer more flexibility and shorter waiting times to speak to a qualified counsellor, making it easier for you to gain support when you need it.
For those who may have mobility issues or disabilities that make it stressful or challenging to get to their therapists' office, online counselling can help overcome some of these barriers. Those experiencing social phobias, anxiety disorders, or agoraphobia may also find online counselling is more accessible.
Convenience – access support from the comfort of your own home (or wherever you are), without the inconvenience of having to physically travel to your counsellor. This can not only save time and money, but can also let those living in more rural areas access qualified experts from further afield. In addition to this, many therapists offer extended office hours for online sessions, while forms such as email therapy allow you to send your thoughts at a time that works best for you.
Openness – some people feel more comfortable opening up and discussion sensitive issues through the buffer provided by a screen or phone. For those who may feel particularly nervous or anxious during face-to-face counselling sessions, online therapy can offer an alternative means of support.
Affordability – by offering distance therapy sessions, this can help cut the costs for both counsellors and clients. Some counsellors pass along savings made by not having to rent a private counselling space and pay the associated overheads, reflecting this in a lower hourly rate for phone or online sessions.
Privacy – for those who are worried about others finding out about their treatment, online counselling can feel like it offers a higher level of privacy. Fitting seamlessly into your schedule without the need to block out more time to go and physically visit a therapist, some like the feeling of anonymity that they may feel by communicating through screens.
Drawbacks for online therapy can include:
A lack of non-verbal feedback – building the same level of rapport gained through face-to-face counselling can be tricky for some people. Without the immediate feedback provided by body language, facial expressions, and small verbal cues such as hm'ing, conversations may feel a little more stilted or the intended tone can be missed.
Verification – not all apps and online sites use verified therapists. Before signing up or during your initial contact, make sure to check that you are speaking to a qualified, insured counsellor.
All of our therapists and counsellors are registered with a professional UK body. As counselling isn't regulated by law in the UK, selecting a trained counsellor or psychotherapist who is registered with a professional body can help ensure they are working to high standards, are capable, and have professional oversight.
Divided opinions on effectivity – expert opinions are fairly split, with many agreeing more research is needed into how effective online therapy is in comparison with face-to-face counselling. Some experts feel it should only be a supplemental, rather than the sole form of therapy, while others say it can work just as well. It's important to remember different methods can work for different people and situations – it's all about making sure to find what works best for you.
Confidentiality and security – although counsellers use secure or encrypted email and chat services, the nature of online therapy arguably has a greater potential for being breached. Counsellors do still have the same ethical responsibility to protect and maintain your confidentiality and the security of your information.
Technology trouble – a whole host of problems unique to online therapy can interrupt sessions. Internet connection trouble, service outage, computer errors, server crashes, network connectivity, and dropped calls can all disrupt the flow of your session or create feelings of frustration.
You may also need basic computer literacy skills, as well as a stable internet connection to get the most out of your sessions. While counsellors can often talk you through the basics of using unfamiliar video chat services or software, you will need to make sure your connection and devices are reliable.
Is online therapy right for me?
If you are thinking about speaking to a counsellor or therapist, it is always worth exploring the different options available to you. It can be worth considering your own unique situation and what you hope to get out of counselling.
If there are any particular barriers that may make face-to-face counselling more challenging, daunting, or hard to access, considering alternative options such as email or video counselling can be good alternatives.
It's important to find your own comfort zone. There is no right or wrong way to go about it. Remember: it's ok to start with one method or therapist and to switch to an alternative if you don't feel comfortable or as though things are working out for you. It's about making sure that you find a method of communication that works best for you.
Share this article with a friend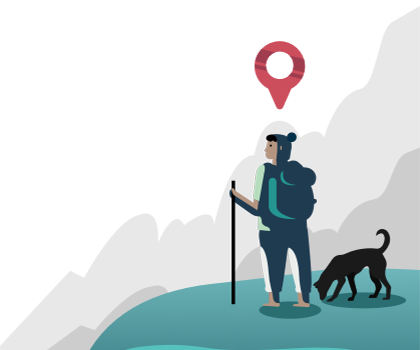 Find the right counsellor or therapist for you