About BACP
BACP (British Association for Counselling and Psychotherapy) is one of the UK's largest professional bodies for counselling and psychotherapy.
The Association is a charitable, not-for-profit organisation and accrediting body that holds certain standards and code of ethics for counsellors and psychotherapists to adhere to. If therapists are members of the BACP, it means they have completed a substantial level of training and experience approved by the Association.
BACP are committed to protecting the public by developing high quality, evidence-based standards of ethical practice for the counselling professions.
The BACP Register was the first register of psychological therapists to achieve Accredited Voluntary Register status with the Professional Standards Authority (2013). It is the biggest and most well-known accrediting body across the UK that works with both individual counsellors and organisations.
What is a professional body?
There are various professional bodies in existence that have taken on self-regulation of counselling and psychotherapy. While therapists are under no legal obligation to become a member of a professional body, membership means they have met certain requirements set by the professional body and must abide by a code of ethics and complaints procedure.
All professional bodies differ in their requirements for membership; some require rigorous standards for all their members, while others provide different categories for their members (e.g. Associate Member, Member, Accredited Member). Therapists who are a member of a professional body will make this clear on their profile.
At Counselling Directory, we recognise the value of being a member of a professional body - that's why all of our members have provided us with evidence of registration with a relevant body at a suitably qualified level.
While our members have agreed to keep us informed of any changes to their professional memberships, it's important that you check that their registration is still valid before starting therapy, as we do not actively monitor changes.
Read more about our recognised professional bodies.
BACP membership
The Association is made up of a number of different membership categories, e.g. Associate Member, Member (MBACP), Accredited Member (MBACP Accred), with the different categories standing for different levels of training and experience.
Registered Member (MBACP) - Registered membership is their main category for practising members and represents the minimum standards that a client should expect from a therapist. To become a registered member, a therapist must have graduated from a BACP-recognised course or passed the BACP Certificate of Proficiency.
Accredited Member (MBACP - Accred) - Accreditation is a quality status for experienced practitioners who can demonstrate high standards of competent and ethical practice. Becoming a BACP accredited member involves a detailed application and assessment process that takes several months to complete.
Senior Accredited Member (MBACP - Snr Accred) - Senior accreditation recognises a practitioner's experience, accomplishment and development within their specialist area.
BACP accreditation is a widely valued quality status designed to recognise high standards of knowledge, experience and development. If you are a therapist and would like to know more about BACP accreditation, please visit the BACP website. Here you can find the various membership categories for both individuals and organisations.
BACP promotes and develops safe, ethical and competent practice in counselling and psychotherapy… We know that counselling changes lives and we work hard to make sure that everyone who can benefit from counselling has access to the best standards of practice.
Find a therapist
We have many therapists listed with us on Counselling Directory who are also BACP members. All therapists who are members of BACP will have disclosed this on their profile - you can find this under Member organisations.

When you're ready to search for a professional, select the type of session you're looking for (in-person, online or phone) and browse profiles until you find a therapist you resonate with. You can save profiles to return to later or simply send them an email to make contact.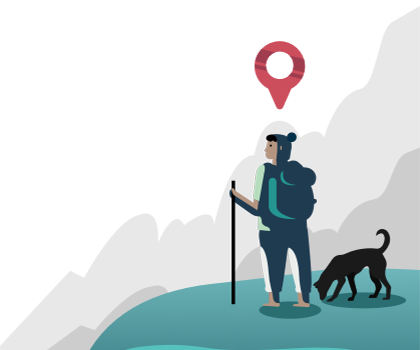 Find the right counsellor or therapist for you