Online therapy - is it for me?
I admit it - as a counsellor who includes specialising in trauma therapy and attachment issues, I was very doubtful about providing support online. The technical side seemed to be a pain (it took me quite a while to get to grips with Zoom!) Now though, with several months of working with people using teleconferencing and/or the phone, I'm amazed at how well we can engage. We're both so focused on the work, helping someone to deal with issues that can be either long-standing, or about an immediate crisis such as a recent road traffic accident. 
Some of the positive reasons for having online counselling include:
Not having to travel - you can be down the road or on the other side of the world.  
Being anonymous if the therapy is by phone.                                                           
Being in a familiar place such as your own home or an office room in your workplace.   
Having comforting things with you such as a favourite cushion or cover.                
Being able to have a cup of tea by your side!       
So, what works? The first thing in getting to grips with the technical part is to spend a while setting up your room. There shouldn't be any interruptions (ok - if your cat insists on walking in...) so family members need to be out of sight and out of hearing. If it is the first time that you have used online counselling, it might be helpful before starting therapy to google one of the many information sites that can help you to access Skype and Zoom. If you're using a telephone, then headphones can let you move around a bit more easily. 
Next, have a think about what you want to cover and how you might be feeling. What do you want from therapy? How would you like to be feeling if your problem is resolved? It can be useful to bring something to write with as a memory jogger for what you discover about yourself and the practical changes you might want to make between the counselling sessions.
No issue is unimportant - sometimes people say they are being 'silly' because well-meaning friends, partners or colleagues tell them this. Actually it is often because they don't know how to support you, they are at a loss, as much as they want to help. Their  default position can then be that it is something that you are doing 'wrong.' Their advice is more about themselves, what they would do if they were in your shoes. But of course, they aren't you. The counselling session is there to help you make a space for your feelings, to acknowledge that they are valid, and then make changes that are right for you. 
Last but not least, do give feedback on how you have found the session. Anything you didn't like or what has been most helpful that you can use afterwards. Technology should be a tool. Whether you attend counselling in person (one day), online or on the telephone is to help you feel better in yourself.
Share this article with a friend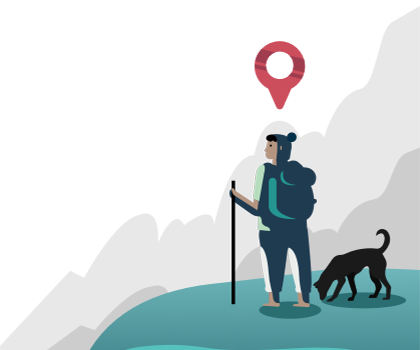 Find the right counsellor or therapist for you