Relationship problems
This Valentines Day, Counselling Directory Offers Relationship Help in the Form of an Annual MOT
With Valentines Day just around the corner, Counselling Directory recommend that couples in need of relationship help bypass the soppy cards, heart shaped chocolates and expensive flowers in favour of some good old fashioned relationship advice. The online support network speaks to accredited relationship counsellor Denise Pickup for her relationship tips on how couples can check the direction of their relationship with an annual MOT.
Whatever the relationship issue – be it complacency, a lack of passion or trust issues, this Valentines Day Counselling Directory recommend that couples sidestep the stereotypical set-menus and supermarket roses in favour of a relationship MOT. The online support network speaks to accredited couples counsellor Denise Pickup about her relationship help and advice on how to carry out an annual relationship MOT*.
Saint Valentines Day – many view it as a holiday conceived by greetings card companies to fill the post Christmas void, others see it as an opportunity to shower their loved-one with gifts, and to others it is no more than an inconvenience which means a de-tour past the supermarket en-route home to pick-up cut price bubbles or flowers.
Very few however, will see Valentines Day for what it really is (or was) – a celebration of love and friendship.
Whilst St Valentines Day is now viewed as a 'novelty' holiday – it dates back thousands of years with its roots in a pagan fertility festival known as Lupercalia, and then later to around 270 AD. During this time the church was facing great persecution and St. Valentine, a priest near Rome, helped Christians to escape the oppression and continued to perform marriage ceremonies which were outlawed by the Roman Empire at the time.
In more modern times, Valentines Day presented the bashful with an opportunity to let their heart's desire know their hidden feelings of affection with an anonymous card, whilst lovers would use the day to celebrate their romantic love more openly.
Today however, many couples see Valentines Day as nothing more than another holiday that saturates the market – and not as a day to show our partners love, appreciation and respect.
Relationships are like containers, and now more than ever they are holding so much for everyone that they collapse under the strain. Best friend, exciting lover, supporter, carer and cook – everybody hopes for it all!
Traditionally couples undertook a courtship, an engagement and a family wedding – each process involved the slow negotiation of their future life together, often with pre-nuptial counselling. Today the process is more instant, expectations are higher and the preparations are often by-passed.
Whilst it may not sound very romantic, the simple act of planning and setting goals can help individuals to keep track as love ebbs and flows. This February 14th why not use the day to strengthen relationships with a three step MOT – put together by MBACP Accredited couples counsellor Denise Pickup:
M – Memories
Take time to sit down together and remember the three qualities that made you want to see more of one another when you first met. Interestingly, one of these could be at the root of a current problem.
If 'fun' or 'spontaneity' made the list for example, but since then your lifestyle has hit some bumps and subsequently these attractive features have disappeared – this could be a great starting point for change.
O – Overview
Can you remember what your hopes and expectations were when you first got together? Did you sit down together and discuss them openly or write them down.
"Differing expectations of lifestyle, religion, money, hobbies, work and social life can lead to misunderstandings in relationships that will need to be ironed out", explains Denise.
Most relationship issues begin life as small ricochets that eventually grow larger and larger without a chance to heal.
To avoid or to remedy this, both parties will need to establish their goals for the next year and for the next five. Joint ones and personal ones can be included and kept in a book so they aren't forgotten.
T – Together
What do you do together and what do you do as individuals? What is your particular mix? A successful relationship is a balance of the two, retaining some independence and having a shared position.
"Where are loyalties and what happens when betrayals encroach?" Asks Denise. "This is the stuff of negotiation that allows you both to be heard and grow. It is a delicate balance to stand up to each other and withstand the pressures that life throws at each of you."
Every relationship is an enterprise. Like a small business there are jobs to be done, roles to be undertaken and goals to be achieved, and they deserve to be supported by planning, appropriate tools, skills and time. "After all, you wouldn't go into a business with another person without planning and setting goals", says Denise, "so why should a relationship be any different?"
For couples who feel that they are on the verge of relationship breakdown and beyond any relationship tips – relationship counselling could offer a supportive environment in which individuals can begin to overcome their relationship problems. Instead of attempting to wallpaper over the cracks with fancy meals and gifts, the best thing any couple experiencing relationship troubles can do this Valentines Day is make an effort to address them.
With an entire section dedicated to relationship counselling and covering issues ranging from pre-nuptial counselling through to couples counselling, separation, divorce, affairs and betrayals – Counselling Directory is a good starting point. The online support network gives individuals the freedom to browse all of the information they need so that they are then well equipped to find the most suitable counsellor for their specific needs.
Editors Notes 
*Denise Pickup. View information about Denise and her contact details on her Counselling Directory profile.
For press information, interviews, case studies or stats please contact the Counselling Directory Press Office: press@counselling-directory.org.uk
Share this article with a friend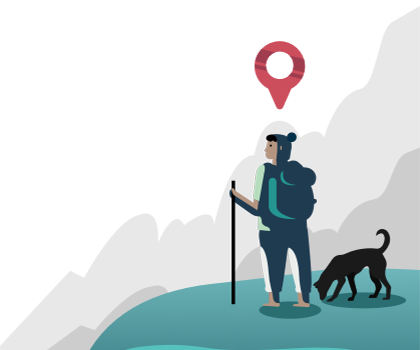 Find a therapist dealing with Relationship problems