The UK cities with the highest percentage of individuals looking for private therapy
Bristol, Nottingham, Cambridge and Watford top list for the most people searching for support from counselling
Data from Counselling Directory, the site that has connected over 1.5 million people with therapists in their local area, reveals the areas across the UK that have seen the highest percentage of people looking to engage with private therapy, over the past twelve months. 
The 10 cities or towns where people have been searching for private therapy over the past 12 months with Counselling Directory

City
Percentage of people looking for private therapy

1.

Bristol

11.6%

2.

Nottingham

9.7%

3.

Cambridge

9.3%

4.

Watford

9.3%

5.

Newcastle upon Tyne

9.1%

6.

Loughborough

9.0%

7.

Exeter

9.0%

8.

Oxford

8.9%

9.

Manchester

7.6%

10.

Norwich

7.5%
Therapist and Counselling Directory member Beverley Hills comments on the findings: 
"There are certain places across the UK that have traditionally attracted a wonderfully diverse socio-demographic due mainly to the transient nature of its location. This in course gives rise to a more tolerant society; it's less close-minded because of its inhabitant's backgrounds. Bristol's history as a trading port is one of these places and over the years the settlers there have been of an artistic culturally mixed nature. 
"The stigma of therapy, once seen as the preserve of the very mad or the very wealthy, has been around for many years. Today thanks to the raising of mental health awareness, this stigma is slowly falling away and looking at an openly diverse city like Bristol could point to the reason why more and more people are seeking out alternative therapies there; they have the support of their community and do not live in fear of judgement.
"Talking therapy is not there to fix, rather it's there to help you facilitate your own change; you have the problem and we believe you also have the solution within yourself. My personal opinion is it doesn't matter when you come to therapy, that you come to therapy is the most important thing. Aged 7 or 107 it's never too early or too late to heal."
The full release is available on Memiah.co.uk.
Share this article with a friend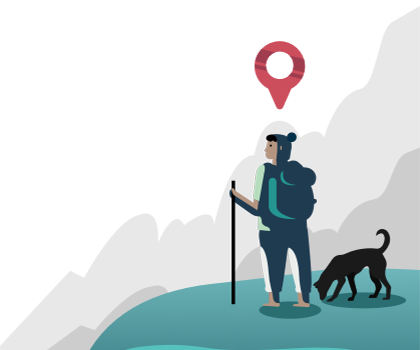 Find the right counsellor or therapist for you