Bereavement
Prince Harry, Stephen Fry and Fearne Cotton speak out about mental health at Mind Media Awards
Celebrities and campaigners opened up about their experiences of mental health as part of this year's Mind media awards.
Monday night's ceremony saw hundreds of mental health advocates join guests including Prince Harry, host and ambassador Fearne Cotton and the charity's president Stephen Fry.
It aims to recognise the work of media in championing mental health.
Stephen described 2017 as a "possible breakthrough year" but insists that more can be done.
He said: "It has been with pride, relief and pleasure a remarkable, perhaps breakthrough, year for mental health awareness.
"More people feel confident about speaking out, there's been more benign media attention. Momentum as in all things, as in sport and love making, momentum is all.
"We still have a very long way to go, people still experience isolation and shame and are forced out of jobs. They may turn to drugs and alcohol to cope with the noise or the frightening silence in their heads.
"There are still far far too many people who die from suicide. This week alone by Friday, 100 people will have taken their own life in the United Kingdom."
"We have so much more to do, mental health is a rewarding subject, it speaks volume about our culture, our society and what it is to be human."
It prompted 36 year-old Fearne to candidly open up about her and her family's own experience of mental health.
She said: "Historically, I have found that my slightly wobbly brain has held me back and hindered me at work, but tonight it got me the job!
"I wrote a book called Happy, which was extremely cathartic as it allowed me to talk about my depression and the darkness that I trudged through. It was quite difficult at times, part of it was skin crawling as it was recognising moments I didn't want to recognise.
"Other parts felt like a heavyweight was really lifting."
She continued: "My own mum was one of the first to reach out to me, we never talked about our own situation at any length, and she told me about my nan's regular breakdowns and how depression affected her growing up.
"I was aware there were certain problems growing up, but my mum never wanted to burden me. The burden was me not knowing, so thankfully we have each other to turn to in dark times."
Prince Harry, who along with the Duke and Duchess of Cambridge set up the Heads Together mental health initiative, has revealed his delayed grieving after losing his mother Diana, Princess of Wales aged just 12 in 1997.
He said: "At the beginning of the year, William, Catherine and I believed that we were on the cusp of something special and noticed that after years of hard work everyone was ready to start talking about mental health."
Ian Boldsworth, winner of the digital champion award sponsored by the Counselling Directory, was quick to pay tribute to the other nominees in his category.
He said: "I have been nominated for awards before, but I have never won one. I would cut the award and share it with the other nominees, because I don't want them to be disappointed about this."
Share this article with a friend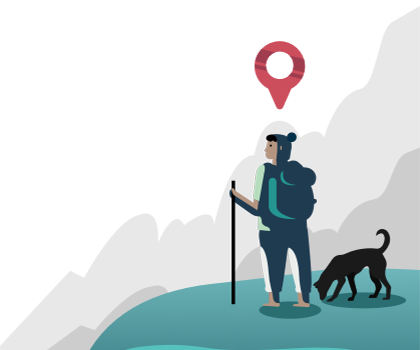 Find a therapist dealing with Bereavement