Lack of intimacy, stress and weight revealed as common concerns amongst those seeking well-being support
Happiful's 5 year anniversary report reveals unique insights into the mental health and wellbeing help people are seeking. Between 1 January 2017 – 31 December 2021, Happiful's mental health and wellbeing directories have seen a combined 35.3 million users, with over 5.5 million reaching out for help and support. Some of the most common topics to seek information on were intimacy, stress and weight-related concerns.
Key findings:
Happiful reveals unique insights in a 5 year anniversary report
Pandemic concerns loomed large with over 15k people wanting to know if they could be stressed without realising it
Questions around intimacy were the single most common search term over 5 years
Weight loss and weight gain information was popular across websites
---
Can a relationship survive without intimacy?
One of the areas that brought the greatest concern to individuals was whether a relationship could survive without intimacy. This was the biggest single question users were seeking answers to, with over 190k people looking for information on this through the Counselling Directory.
Further research from Counselling Directory and Happiful reveals that nearly half (44%) of us experienced a lack of sexual intimacy with our partner during the initial months of the pandemic prior to lockdown, whilst counsellors saw an incredible 1,061% increase year on year* in people seeking advice on whether their relationship could survive without intimacy.
Stress – can I be stressed without realising it?
With five out of six Happiful sites** reporting seeing a large volume of stress-related queries it's clear that coping with stress was a big problem for many people in 2021. A worrying 15.3k individuals searched 'could I be stressed without realising it' on Life Coach Directory, a 372% increase in 2020 compared to 2019.
When it came to coaching, nearly 40,000 people searched for coach-related stress terms.
It's apparent that the pandemic played a role in individual stress levels, a further survey of Happiful subscribers*** revealed 85% felt they were severely stressed and their stress levels had notably increased since March 2020. Over half (58%) felt their quality of life had decreased since the lockdown began.
---
Weight-related concerns: can hypnotherapy help with weight loss?
Happiful sites received over 132k new users to weight loss and weight gain content over the last five years.
Hypnotherapy Directory noticed a large number of users (over 36k) looking for information on hypnosis for weight loss, a further 35.4k new users accessed content about hypnotic gastric bands. Out of Hypnotherapy Directory's information pages, these topics attracted the most people.
---
Other topics that received a lot of attention from the public included passive-aggressive behaviour, borderline personality disorder and bereavement. 2020 also marked the first year that depression appeared in the top 10 most visited pages on Counselling Directory.
Shelley Treacher, a Counselling Directory member notes the impact of the pandemic on many of these trends: "Initially, the pandemic itself frightened us. The actual life threat forced us into a state of seeking physiological safety and financial survival. For many of us, this led to overworking and over self-reliance.
"Our need for emotional and physical security continued, with the consistent threat and isolation, so any communication problems were highlighted.
"The pandemic evolved, and the World started to react to atrocious inequality. Our need for comfort, safe harbour and deeper understanding increased with each drama.
"The situation has likely triggered us into states of fear, anxiety, emotional shutdown, burnout, rebellion, or a desire to be more deeply connected and understood. Without our regular contact or co-regulation, we may have become more insular, rigid, intense or triggered. We may also have turned to substances for comfort, more.
"In short, we've lived from a place of defence. This may have contributed to an inability to communicate well and to provide security for each other."
There becomes a time when some people decide to seek professional help to support them through these difficult experiences. Laura Caunter, a member of the Life Coach Directory discusses the point at which this happens:
"I find with my clients that they have a watershed moment when they decide that enough is enough. They need to make a change to create the impact they desire and realise they need someone to support them on that journey. Often, this comes at two points in someone's life: either when things are going well and they are riding the wave of success but self-doubt or imposter syndrome creeps in and begins to hold them back, or when they are stuck in a rut and everything feels hard and overwhelming."
---
If you're struggling with your mental health or wellbeing the Happiful family of directories can help connect you with a professional and direct you to actionable advice and local peer support groups. You can download the Happiful app to help with your search.
Contact alice.greedus@counselling-directory.org.uk for questions or a full copy of the 5 year whitepaper or for requests for interviews or comments.
*Spring 2021 compared to 2020
** Data sourced using Google Analytics for Counselling Directory and Happiful sites for 1 January 2017 – 31 December 2021. Additional data was sourced using Google Search Console in January 2022, for 1 January 2021 – 31 December 2021 across all Happiful family sites.
***over 1,000 Happiful readers were also polled about their relationship and intimacy struggles as a result of lockdown and the pandemic.
---
About Happiful
The data and insights from this release are from Happiful's latest White Paper, which has been produced by Happiful to mark the fifth anniversary of Happiful Magazine. Happiful Magazine launched on 20 March 2017, the International Day of Happiness. Happiful helps people find the help they need and is now read worldwide. Happiful is sent to 121,000 digital subscribers for free every month and can also be read on Happiful's free app, as well as bought in hard copy.
Happiful is a family of mental health and wellbeing resources, including Happiful Magazine, the free Happiful App, Counselling Directory (established in 2005 by sisters Aimi and Emma), Life Coach Directory, Nutritionist Resource, Therapy Directory and Hypnotherapy Directory.
Happiful exists to support others, continually challenge stigma around mental health and mental illness, and promote wellbeing.
To read more about mental health and wellbeing, visit the app store and download the Happiful app.
Share this article with a friend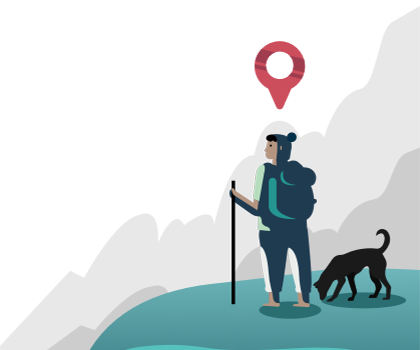 Find the right counsellor or therapist for you