Counselling Directory to sponsor Mind Media Award Category
Counselling Directory is proud to announce its sponsorship of the digital champion category at the Mind Media Awards 2017. The awards – which will be hosted by TV presenter Fearne Cotton – celebrate the best portrayals and reporting of mental health problems in broadcast, film, print and digital media. There are 11 categories covering everything from TV soaps and dramas, to factual news and current affairs, as well as journalist and digital champion of the year.
Counselling Directory are sponsors of the digital champion category, which recognises bloggers, vloggers, Tweeters, Instagrammers, YouTubers, Tumblrites and online creators who are addressing mental health problems through their work.
Alison Kerry, Head of Media at Mind, said: "We are delighted Counselling Directory are sponsoring the digital champion award category. This award celebrates individuals who embrace digital media to raise awareness about mental health or supports the mental health community.
"Mental health has received unprecedented attention in the media over the last year and more people are talking about their problems. So it's no surprise that we have received a record number of entries for this year's Mind Media Awards, in particular the digital category. It's going to be a tough decision for our judges."
The awards have been shortlisted to the following five individuals:
The Mental Podcast, Ian Boldsworth
After addressing mental health issues in his stand-up tour and in several interviews, Ian created 'The Mental Podcast'. The series deals with deeply personal accounts from Ian regarding his mental health, alongside interviews with friends.
Talking About BPD and Mental Health, Rosie Cappuccino
Rosie's blog documents her journey from silence to talking about her diagnosis of Borderline Personality Disorder (BPD). She aims to further public understanding of BPD, beyond the many inaccurate stereotypes and expose a need for better funding and better mental health services.
Hello I'm Suicidal, DestinyBlue
Blue is an artist who deals with her mental health through drawing. Blue decided to draw and write about her experiences to let the world know what it's like to experience suicidal feelings.
I'm Right There in Your Corner, Peter Thompson
This short film features a poem that encourages men to be more open and supportive around the issue of mental health. It includes footage from Peter's recent challenge entitled 'marathons for the mind' where he successfully ran 44 marathons in 44 countries in 44 consecutive days. The film went viral earlier this year with over 30,000 views.

All Mad Here, Claire Eastham
Claire started her blog 'We're All Mad Here' in 2013, about her experiences of social anxiety and panic disorder. Her content aims to offer readers the best information and support, whilst maintaining an uplifting tone.
The awards ceremony will take place on Monday 13 November at the ODEON in Leicester Square, London. The ceremony will be live streamed, more information about how to tune in will be available at www.mind.org.uk  
Press contact
Amie Sparrow
PR Manager
e: press@counselling-directory.org.uk
w: https://www.counselling-directory.org.uk/
t: 01276 580030
m: 07481 742801 (mobile, after hours)
fb: https://www.facebook.com/CounsellingDirectory
tw: https://twitter.com/Counselling_UK
Interviews with professional counsellors and additional information on this topic is available upon request.
Share this article with a friend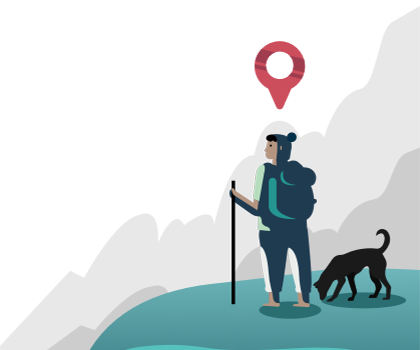 Find the right counsellor or therapist for you