Counselling Directory Offer Carer Support During Carers Week 2012
Every day around 6,000 individuals in the UK become carers, dedicating their lives to taking full responsibility for the health of another – but what about their own well-being? This Carers Week, Counselling Directory will be offering carer support by backing the "In Sickness and in Health" theme and stressing the importance of carers caring for themselves*.
Camberley, Surrey (PRWEB) June 19, 2012
In a survey conducted by online support network Counselling Directory, 92% of carers said that they felt their emotional well-being had been affected by their caring role, with 45% stating that additional emotional support would be the most beneficial to them from a choice of respite (47%), practical support (5%) or legal aid (3%)**.
As is clear to see from the figures above, caring isn't just a physically demanding role, it is also hugely challenging on an emotional level; so what can be done to minimise the possible psychological impact of caring, and what mental health help is available to support carers?
The 18th – 24th of June marks 2012 Carers Week, a week dedicated to celebrating and paying tribute to unpaid carers up and down the country. To show their support, Counselling Directory have been working in partnership with one of their accredited counsellors – Shirley Baxter (MBACP) – to come up with some top tips about how carers can look after their own emotional well-being:
Tip one: Establish what kind support is required
In her experience as a helpline counsellor, Shirley had many carers initiating contact because they felt stressed and exhausted and needed some additional emotional support. Whilst of course stress and exhaustion are both genuine and justified side effects of caring, in actual fact it wasn't emotional support that was needed.
'It's important at this point to establish what kind of support the carer might be looking for. Often the carer is unaware of what practical or emotional support may be available to them', she said.
'Practical support can sometimes ease the carers situation considerably; this in itself can be enough to lessen the stress or exhaustion experienced by the carer'.
The Carers Trust, Carers UK and Carewell are all great sources of information for carers who are struggling to find help and information about practical help and assistance. Once the practical aspects have all been put into position – if the carer is then still feeling stressed then one-to-one counselling for carers could provide some relief.
Tip two: Understand the importance of self-care
Carers can often find it very difficult to put their own needs ahead of those who they are caring for, believing that focusing on themselves under the circumstances would be selfish.
In these situations, Shirley often uses the analogy of an aircraft safety procedure to emphasise the importance of self-care. If you are new to caring, our top tip is to always remember this:
"In case of a drop in cabin pressure the oxygen mask will appear from above, pull the cord & secure the mask firmly around your face, ensuring that you secure your mask in place before you assist others in the aircraft".
As a carer it is essential that you always take care of your own needs. Ultimately, if you don't look after your own health and well-being, it could impair your ability to be responsible for the health and well-being of another.
Tip three: Join a support group/consider counselling
'Emotional support can take many forms', says Shirley, who recommends that carers consider the option of joining a support group in their local area. Support groups enable carers to share their experiences with others who are in a similar situation, and are also a great place to form new friendships and stay socially active.
Individual counselling on a one-to-one basis can also be extremely beneficial. Often a carer will feel that they are unheard and that no one truly understands their situation. Whilst many individuals will offload these kinds of feelings to friends or family, a carer may feel unable to do so for fear that they may be judged, or that they may appear selfish.
One-to-one counselling offers a carer a completely confidential and neutral environment in which they have the opportunity to find space and time for themselves – time to express exactly how they feel and space to say things they can't say to anyone else.
Carers are not in a situation of their choosing and this can evoke many difficult issues such as; loss of what was and what cold have been, anger, guilt and resentment. Counselling will help a carer to explore these feelings, focusing on how they can change for themselves so they are able to find acceptance in their current situation and move forward in a positive light.
Carers who are looking for some additional support whether practical or emotional, may find that one-to-one counselling for carers could ease some of the stresses and strains associated with looking after another individual. Carers considering this option should visit the Counselling Directory Carer Support fact-sheet for full information.
References
*Carers UK, Stats and Facts
**Results based on a survey of 75 carers who visited Counselling Directory
Share this article with a friend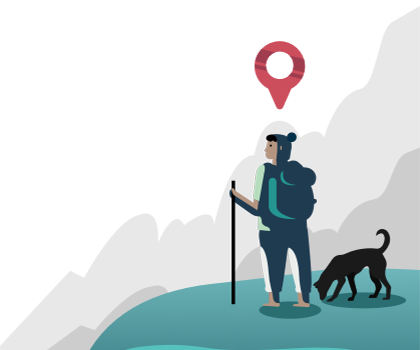 Find the right counsellor or therapist for you