Is remote therapy here to stay? Report highlights the benefits of online support
Since March 2020, the number of therapists offering online and telephone therapy on the Counselling Directory has increased by 53%. As of February 2022, 17,600 therapists listed on the directory offer online counselling.
Key findings:
Counselling Directory witnessed a 53% increase in therapists offering online therapy
Online therapy opens up greater opportunities to work with mental health specialists
The move to remote therapy
Therapists had to adapt quickly to move online during the pandemic in order to continue to see clients and manage the surge in people needing mental health support in lockdown. For many the move was initially expected to be a temporary measure but has since proved popular amongst both therapists and clients, Counselling Directory reports.
While therapists can now offer face-to-face appointments again, many are choosing an online service, suggesting an ongoing demand for remote mental health support. This is just one of the many findings in Happiful's White Paper, commissioned to mark the magazine's fifth anniversary.*
---
Unique insights from a therapist and client
Feedback from a Counselling Directory member Kitt Murphy explains the benefits of online therapy, now that we, as a society, have become more skilled in conducting our lives remotely.
"It's no surprise that online counselling has been proven to be as effective as in-person – similarly to online training and collaboration in a workplace, the benefits of greater accessibility, flexibility, and safety that going online enables leads to secondary benefits"
"I'm a strong advocate of online (via video) counselling. There's often an increased openness from online clients because they feel comfortable in their own environment and because of the intimacy (face to face) of the medium.
"Clients in remote areas or abroad are now able to work with specialist therapists who might previously have been inaccessible. For busy clients, it's become much easier to fit therapy into their days, leading to greater consistency in the therapeutic relationship and improved outcomes. I really enjoy in-person work, but online for me is an incredibly rich, creative, and exploratory space that expands the experience of counselling for both me and the client."
A Counselling Directory user, who has asked to remain anonymous, shares her experience of online therapy:
"I was finding it hard to find someone who specialises in CBT for health anxiety in my local area. I decided to look into remote therapy and when it came to my first session admittedly I was sceptical about opening up to someone online, I'd previously had a positive experience of in-person therapy. So far it's been a great experience, the psychotherapist I found has been incredible, she understands health anxiety and has a great deal of experience with clients like me. Without the move towards online therapy, I would have never been able to work with this therapist who lives 70 miles away from me."
---
While online therapy through Counselling surged in popularity due to the pandemic, it's clear that online is here to stay beyond lockdown. However, the need to support an individual's preference for in-person or online is fully catered to on Counselling Directory with thousands of therapists continuing to offer face to face sessions too. Counselling Directory was established in 2005 and has over 23k professional members offering a wide range of therapies.

To view our online counsellors and therapists, visit Counselling Directory.
---
*Data compared 1 March 2020- 31 December 2021 compared to previous period (20th April 2018 – 29 Feb 2020).
Other data sourced using Google Analytics for Counselling Directory and Happiful sites for 1 January 2017 – 31 December 2021. Additional data sourced using Google Search Console in January 2022, for 1 January 2021 – 31 December 2021 across all Happiful family sites.
Contact alice.greedus@counselling-directory.org.uk for questions or a full copy of the whitepaper or for requests for interviews or comments.
---
About Happiful (and Counselling Directory)
*The data and insights from this release are from Happiful's latest White Paper, which has been produced by Happiful to mark the fifth anniversary of Happiful Magazine. Happiful Magazine launched on 20 March 2017, the International Day of Happiness. Happiful helps people find the help they need and is now read worldwide. Happiful is sent to 121,000 digital subscribers for free every month and can also be read on Happiful's free app, as well as bought in hard copy.
**Happiful is a family of mental health and wellbeing resources, including Happiful Magazine, the free Happiful App, Counselling Directory (established in 2005 by sisters Aimi and Emma), Life Coach Directory, Nutritionist Resource, Therapy Directory and Hypnotherapy Directory.
Happiful exists to support others, continually challenge stigma around mental health and mental illness, and to promote wellbeing.
To read more about mental health and wellbeing, visit the app store and download the Happiful app.
Share this article with a friend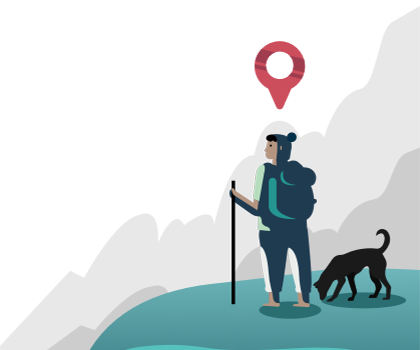 Find the right counsellor or therapist for you