Loneliness
You are not alone
Do you spend hours mindlessly scrolling on the internet? Ever been in a room full of people and felt alone? Is it so hard to tolerate doing nothing that you are always doing something? Have you spent nights in bed feeling like the only person awake in the world? Is there a sense of emptiness or sadness you just cannot seem to shift? When you're honest with yourself, are you lonely? Does that feel hard to say out loud?
You can message or video call people on the other side of the world. You can post a picture and it get hundreds of likes. Check what others are up to by simply scrolling down your newsfeeds. Go to social events to interact with others. There are a million distractions you can line up. So, why in a time of all this at your fingertips or ways to keep connected do we feel disconnected? 
The majority of issues I come across can somehow link back to relationships, trauma, loss or lifestyle choices. What they all have in common again is connection. Life is really hard. I would like to be able to say work on yourself and then you will feel happy forever but, unfortunately it doesn't work like that. We need to constantly build ourselves up as we are all working progresses.
This is why the surface level distractions don't work because we are too complex for that and human beings crave depth. What we can do instead is work on the connection with our self and others. A good way to explore this is to reflect on experiences. Bring it back to you and think about your thoughts and feelings rather than the content. Don't fear having nothing to do, sit with silence. Embrace it. When you are currently around people notice your vibes and how you feel after you've departed. Is the relationship built on mutual grounds? Have you moulded to fit an expectation? How come?
Making yourself vulnerable is scary but it's how we relate or build attachments. Meaningful conversations can develop understanding. Listening works both ways too. Sometimes people are just waiting to respond. If you're honest, are you really paying much attention? Why not?
There are lots of scenarios that leave people feeling lonely and lots of ways that they try to fight it with a quick fix. We all have had our own struggles but how we respond or approach it now can make a massive difference. Universally connection is a core need. It really does start with you and ricochets outward.
Open up about your feelings, you will be surprised who's listening. Show your true self, everyone else is taken anyway! If you just take a few minutes to picture a really special moment with someone. Where you were fully present in the moment and your heart feeling completely full. Reminisce about the details. How you felt seen, heard and valued. 
It is these shared memories that proves we are never fully alone.
---
Hopefully, this article has got you thinking and made you question things. If you feel you would like to explore in more depth, please get in touch for a free initial call to help put you at ease and discuss what you would like to get from therapy.
Share this article with a friend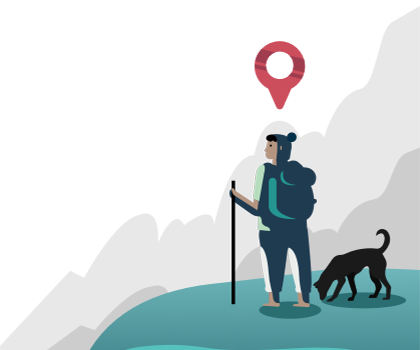 Find a therapist dealing with Loneliness