Stress
Workplace stress in emergency professions
Who looks out for those who look out for us? Do you work for the police, the fire service, are you a paramedic, a nurse or a hospital employee?
The pandemic brought daily images of medical and care workers in particular facing the hard reality of caring for others, whilst under-resourced and overstretched both physically and emotionally. 
At the time of the pandemic, there was widespread recognition and gratitude, particularly in the media, for the additional demands and pressure placed on those in public service.
The pressures may have intensified in the pandemic, but they were already there and have been significant. As we move into what is arguably a post-pandemic stage, the pressure and stress remain, but often without the continued recognition. In fact, physical and verbal assaults on front-line workers continue to rise. Hours of work remain long and arduous. The decisions you make on every shift change lives, and sometimes can be the difference between life and death. Working within a bureaucracy and yet given greater autonomy and responsibility, more falls to you, but you are surrounded by regulations if you are deemed to have got something wrong.
Is your contribution recognised? Do people appreciate just how difficult these roles can be still even without a public health crisis?
It is the enduring stress of the jobs, that was there before the pandemic, and regrettably is still there now, that I feel isn't always recognised. Emergency working can be, and arguably is on every single shift, emotionally and physically exhausting.
---
Stress in emergency services
The Heath and Safety Executive define occupational stress as the "adverse or detrimental reactions that staff experience in response to disproportionate levels of pressure placed on them at work."
All workplaces can be stressful, but some roles carry particular stress. For example, as a police, fire, paramedic or nursing professional you are routinely exposed to traumatic situations, often having to make rapid judgments and decisions, sometimes in hostile situations, working long and unsociable hours, all in the face of increased public scrutiny and sometimes public criticism, and too often open hostility.
This can lead to burnout, low mood and anxiety, poor self-care, and feelings of restlessness and fatigue. The nature of emergency work requires a specific task focussed mindset which can lead to a sense of psychological depersonalisation with the public. This is often viewed as a protective mechanism against the threat of ruminating thoughts associated with traumatic exposure, but some see it as a precursor to post-traumatic stress disorder (PTSD). It just doesn't feel good. No amount of training and expertise, personal and professional ethics, and integrity can really fend off the effects of repeatedly being exposed to such stressful situations.
And it is not just front-line workers who are affected. In a Health and Safety Executive study, 20% of all employees reported being stressed. It affects all employees regardless of role. Among teachers and managers, for example, a large proportion described themselves as being very highly or extremely highly stressed at work.
---
Signs and symptoms of stress
Usually, when people are stressed at work they know they are stressed all too well, and they don't need anyone to tell them to look for signs of stress. It may well be that you have come to this article because you are looking for help or information. But sometimes people don't actually recognise signs of stress, so pointers can be useful.
The mental health charity Mind has put together a checklist to help you recognise signs of stress:
irritable, angry, impatient, or wound up
over-burdened or overwhelmed
anxious, nervous, or afraid
racing thoughts and you can't switch off
unable to enjoy yourself
uninterested in life
lost sense of humour
a sense of dread
worried or tense
neglected or lonely
existing mental health problems getting worse
Do you recognise yourself in any of these descriptions? Some people who go through severe stress may experience suicidal feelings. This can be very distressing to the individual. The unrelenting nature of your work gives you no time to step back and properly process your feelings and contemplating suicide as a solution can leave you feeling scared.
You don't have to go through this alone. Your employer has a legal duty to risk assess the stress of your role, and share the results with you. Yet even with the best intentions, resource constraints and, to some extent, workplace culture may make you reluctant to seek help in the workplace, and employers are unable to offer a quick solution to the issues of underfunding of their services and societal failures. And if you do seek help you may find that there is a long waiting list to get the occupational counselling support that you need.
---
What to do if you feel stressed at work
Do seek support from your employer if you feel you can. If you are a member of a trade union or a professional body, they too may have resources open to you. Counselling can help, and my private practice is available to you. Of course, I cannot change the pressures you face, but we can explore strategies to cope if you would like that. But most of all it can be an enormous relief to talk about your feelings in a safe, confidential, and supportive environment. Do get in touch if you would like to book an appointment. I offer a concessionary rate for emergency workers.
Share this article with a friend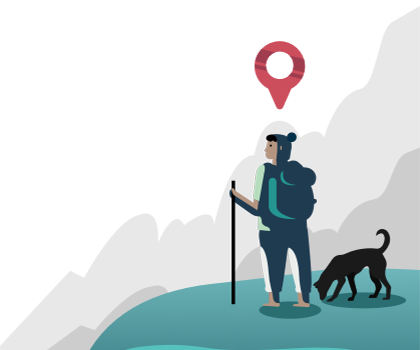 Find a therapist dealing with Stress