Why it is so important to feel your emotions.
Emotions are a vital part of our humanity. Whether we feel anger, sadness or happiness, they all point to something happening to us. Understanding our feelings helps us identify what is happening to us - they link us to an experience and an event. They tell us who we are and what we are responding or reacting to. Linking our thoughts to an event and being able to speak about it means we have more control over our decisions and our reactions/responses.
Isn't that so for everybody I hear you ask? Unfortunately it isn't and this is often the reason people come to counselling: "I don't know why I do the things I do and think the things I think!". Does this sound familiar? I am sure you can think of a time when you reacted so angrily or were frustrated at something quite mundane or even unrelated to the event and later wondered "what was that all about?". Or maybe you just ate the fridge clean then couldn't remember what you'd consumed and realised you hadn't felt any pleasure in the food itself? We can go around feeling numb all day or daydreaming and not actually experience life, because we've lost our feelings.
Being able to feel and connect to your emotions is vital to gaining autonomy and self-acceptance. It is empowering to be able to stand up for yourself and speak and make informed choices that enable us to embrace life and become more self-aware.
Increased self-awareness helps us recognise the pitfalls in life quicker and gives us tools to navigate our way through life, rather than being led by our reactions or another person's reaction to us. Self-awareness gives us more choice and empowers us to be true to who we are.
Feeling our emotions then understanding our feelings can be quite a daunting task at first as there are many reasons as to why we are blocked or numb. Defence against previous experiences is common but as hard as it seems the effort is worth it and can be life-changing. It begins by talking.
So how do our feelings get confused? Greenberg (1997) says that 'anger can be the identifying emotion (secondary emotion), when in fact a deeper emotion, such as sadness or hurt is the main emotion (primary). In therapy a trained counsellor will be able to identify primary and secondary emotions. Emotions, such as fear and shame can be the reason we hide from our feelings. Understanding this means you can identify and gain autonomy and change from misplaced emotions in order to exchange and use healthy, adaptive emotions, such as compassion, empowering anger or grief'. (Greenberg, et.al., 1997; Facilitating Emotional Change: The Moment-by Moment Process, Guildford Press, New York).
Share this article with a friend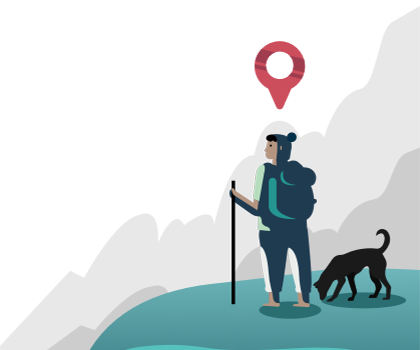 Find the right counsellor or therapist for you