Why FOBTs are dubbed the 'crack cocaine of gambling'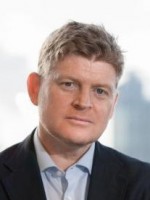 The government recently announced a review into the legislation governing gambling adverts and Fixed Odds Betting Terminals (FOBTs) amid growing concern about the harmful impacts of gambling especially on young people. The Gambling Commission, set up under the Gambling Act 2005, is the body that regulates commercial gambling in the UK in partnership with licensing authorities. Its latest statistics show that in the 12 months to March 2016 punters in the UK lost a record £1.8 billion on FOBTS. (Source http://www.gamblingcommission.gov.uk/Gambling-data-analysis/statistics/Industry-statistics.aspx).
Often dubbed the 'crack cocaine of gambling', FOBTs are electromechanical devices most commonly found in UK betting shops and allow players to bet on the outcome of various games, such as roulette and blackjack, and events with fixed odds. The devices allow punters to potentially bet up to £100 every 20 seconds. 
FOBT gamblers have described a dissociative trance-like state where worries and anxieties about everyday life appear to lessen. Gamblers become so focused on the interaction with the machine that they almost lose touch with their bodily awareness. Natasha Dow Schull, in her book Addiction by Design, has shown how an FOBT random number generator provides a reinforcement schedule that keeps the user in 'the zone'. That 'zone' is akin to a feeling of nothingness where the user relies on the comfort that the machine is forever present. Once in the zone, problem gamblers use the machines not necessarily to win but rather to keep playing, for as long as possible. They continue to stay in this state in spite of physical and financial exhaustion. Whilst in this state, users have described even forgetting the names of their children, such is the trance-like environment in which they enter. The machine and person enter a form of emotional intimacy where fears and worries appear to fade away.
FOBTs can be seductive to action gamblers (who are willing to lose some stakes in the hope that they might win the jackpot) as well as escape gamblers (those who want to maximise their time on devices and are, therefore, seeking low volatility without any real expectation of winning). FOBTs appeal especially to problem gamblers as they seek to stay in the zone for as long as possible.
Clinicians often argue amongst themselves about whether the problem stems from inside the device or inside the person. However, that might actually be the wrong question. Perhaps the problem is 'between' device and person that takes into account the personal aspect of the interaction. Addiction is nearly always relational, as there is always a subject and an object. It is true that genes and environmental factors can make some people more vulnerable to addiction than others (and this view has directed most research into problem gambling) but it could also be argued that the reinforcement schedules of FOBTs can make the machines themselves more likely to induce addiction amongst its users. This could be due to the rapid, solitary and continuous wagering which offers the user the opportunity to seek a state of nothingness and to forget about their worries and concerns. 
The particular problem of FOBTs might be understood better if we consider their role in relation to brain chemistry and risk/reward. Dopamine works as a neurotransmitter in the brain and is a chemical released by neurons (nerve cells) to transmit signals to other nerve cells. There are numerous separate dopamine pathways in the brain, and one operates a significant function in reward-motivated behaviour. The level of dopamine in the brain increases with reward, that's how brain chemistry works, and addictive drugs such as cocaine and crystal meth dramatically increase dopamine neuronal activity. However, dopamine neuronal activity is also increased with food, sex and gambling. The opportunities presented by FOBT machines for rapid, solitary and continuous wagering can provide the potential for a constant drip feed of dopamine for someone in search of a retreat from worry, anxiety and boredom.
Repeated exposure to any form of addictive behaviour will, unfortunately, compound feelings of anxiety as addictive activity is the ultimate form of avoidance. It might appear to offer a temporary relief from worry but once the money runs out, and problem gamblers will often bet down to their last pound, there can often be a trigger to a depressive episode. This is when the difficult feelings resurface with a vengeance. Life can appear to be meaningless when not gambling. There can be a loss of connection to parts of life and loved ones that were once precious. Counselling and psychotherapy can help to uncover what is behind the difficult feelings and work through the source of the depression.
The addictive behaviour is ultimately serving a need, and the job in therapy could be to work out what is being avoided. This might involve reviewing the impact of personal traumas and bad experiences that took place in the past. Successful outcomes for therapy in relation to FOBT gambling will invariably involve an abstinence based approach and a search for more healthy alternatives in life to provide more natural levels of excitement. Problem gamblers often refer to a previous passion or hobby that got neglected as a result of a gradual obsession with gambling. Therapy can be a process of reconnecting to what is important in life and to uncover new meaning.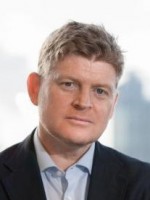 Noel Bell is a UKCP accredited clinical psychotherapist in London who has spent over 20 years exploring and studying personal growth, recovery from addictions and inner transformation. Noel is an integrative therapist and draws upon the most effective tools and techniques from the psychodynamic, CBT, humanist, existential and transpersonal schools.… Read more
Located in London.
Can also offer telephone / online appointments.
To book an appointment, please get in contact: