Abuse
Why domestic violence rises during the World Cup
The FIFA World Cup tournament can offer fans great excitement and thrills when there can be a coming together around 90 minutes of excitement and intense emotional connections. However, the sporting spectacle can also offer a dark side too. For a number of years organisations have recorded a rise in incidents of domestic violence particularly when the England football team are playing in major tournaments. More recently police forces have reported a higher incidence of calls involving domestic violence in the days following the start of the current tournament.
It is difficult to be sure if a rise in reports of domestic violence to police was a direct result of football, although previous studies have produced similar findings. For example, a study by Lancaster University in 2013 of the 2002, 2006 and 2010 World Cups indicated that reports of domestic abuse increased by about a quarter when the England team won, and the reporting rate increased (to 38%) when the team lost. Another study implied that the rate of domestic violence reporting only increased when expectations for a match outcome were high.
The warning signs of violence in general are coercive control, sexist language, excessive consumption of alcohol, anger and rage. Women's Aid use the term "domestic abuse" as some survivors might not recognise the term "domestic violence" if they have not been physically harmed.
Domestic abuse does not occur in a cultural vacuum. Throughout the world football has intense tribal rivalries, a history of racism and mob violence. In Spain the intensity in the rivalry between teams such as Real Madrid and Barcelona is multi-layered and involves animosity based on historical events such as the Spanish Civil war as well as identifying with cultural uniqueness. In Scotland the tribal rivalry between Celtic and Rangers also has historical dimensions based on religious conflict and national identity. In England the tribal rivalry between teams can be about regions and social class. Bragging rights are massive when teams play and fans can easily get carried away in what victory or defeat might mean. In international football the rivalry between teams can take on a greater intensity such as when former colonial powers play the teams from former colonies, for instance, or when national teams play against historical rivals from political feuding or military conflicts.
An increase in incidents of domestic violence during the World Cup could be triggered by an uptake in alcohol consumption and adrenaline. Families might also be in closer quarters with emotions running high during crucial games or when there is intense tribal rivalry between the opposing teams. Gambling on the outcome of matches might also contribute to a volatile domestic environment and gambling losses can heighten tension in the household. The trouble with blaming football itself or these other triggers for domestic violence, however, is that it can potentially absolve the violent perpetrator of responsibility for their actions. Whilst the sexist and misogynistic attitudes that underpin football chanting might seem a contributing factor, the reality is that domestic violence is a choice perpetrators make as the vast majority of football fans do not choose to abuse their partners.
Anyone can become a victim of domestic violence, irrespective of social background, gender, age, education, religion, sexuality or ethnicity. It takes a great deal of courage to leave someone who controls and intimidates you. People suffering from domestic violence may experience mixed feelings. Along with fear and shame there might also be feelings of sadness and confusion that someone so close could be so abusive. This can lead to a form of ambivalence about what to do and whether to seek help.
If you or someone you know is experiencing domestic violence, you can call the National Domestic Violence Helpline which can be accessed by dialling 0808 2000 247. The Helpline can advise if you are experiencing domestic violence, or can advise your family, friends, colleagues and others calling on your behalf. It is operational for 24 hours daily and translation services are available. If you are in immediate danger you can also call 999.
Share this article with a friend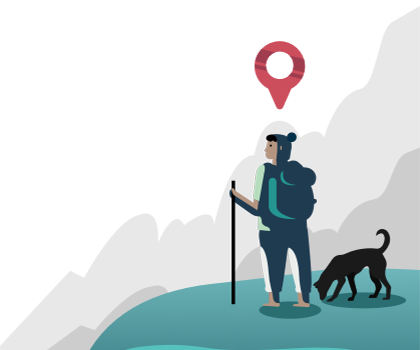 Find a therapist dealing with Abuse