Anxiety
Why do people come for counselling?
Hitting a crisis point in your life can be scary. The idea of counselling can be a daunting one, often surrounded by the mystery of what to expect.
You might come to see a counsellor for a variety of reasons. You may be facing a life-changing event that has created shock or grief. You may be experiencing feelings of depression and isolation, low self-esteem, or suffering from feelings of anxiety without fully understanding why. There may be events from your past that are preventing you from living your life in the way you would like to.
You may be experiencing a lack of direction, feelings of boredom or of being trapped. Perhaps you are experiencing difficulties in a significant relationship, that you are unable to manage in a healthy way. These ongoing issues, without the knowledge and/or support of how to overcome them, is leaving you feeling lost and trapped. You may be aware of self-destructive patterns occurring in your life which are causing you, or those around you, pain.
Extreme feelings such as anger, shame, guilt, sadness or loneliness may be affecting your daily life, keeping you stuck in an uncomfortable place.
Counselling can help you navigate these feelings. By speaking with a therapist, you are able to explore your feelings and experiences in a safe space, without fear of judgement. A qualified counsellor will have heard it all - there's no reason to be ashamed or embarrassed. They are there to listen to you and offer guidance and support. 
Once you have taken the brave step to contact a counsellor, it is usual to feel nervous. For years, society has made it as though we cannot talk openly about our struggles, that it makes us appear weak. This is simply not true. Fortunately, we have seen a rising awareness of the importance of mental health support and the positive impact that talking about our mental health openly can have. It's OK to admit you need a helping hand.           
Counselling can help you to accept the things that you cannot change, and help you to bring about the changes that are possible.   
So, you've found a counsellor you resonate with. You'll typically have an initial consultation, where you'll talk about why you are seeking therapy and what you hope to gain from it. This is also the time to ask any questions you may have for the therapist, about their way of working, the different types of therapy and any concerns or worries you have. 
Initially, it can be difficult to talk about the issues that have brought you to the therapy room. You may experience fear of being judged or criticised. Perhaps you have never felt that anyone has really listened to you or understood you, let alone accepted you. This will become easier. As you grow more comfortable with talking about how you feel, the more your confidence will grow. Asking for help is a big step, so be kind to yourself and be patient, it takes time.
The relationship you form with your therapist can be very different from your other relationships. This relationship is built in an environment with no 'right or wrong' and without judgement. It can take some time to relax into sessions, but over time, you will start to feel better. Counselling provides a space in which you can explore the issues that are affecting you to raise your self-awareness. Often, the more accepting of yourself you become, the more options for change emerge.
The founder of the humanistic counselling approach, Carl Rogers said, "The curious paradox is when I accept myself just as I am, then I can change." Counselling can help you to accept the things that you cannot change, and help you to bring about the changes that are possible. Remember, there is no weakness in needing help and you don't need to go through this alone. Help is available and change is possible.
Share this article with a friend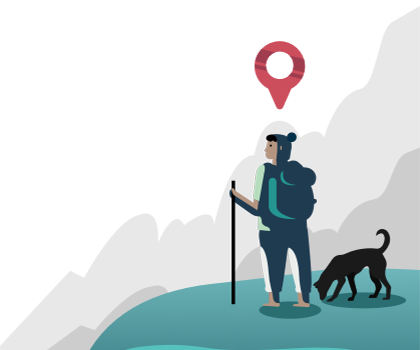 Find a therapist dealing with Anxiety