Whose Love Language are you speaking?
For many couples the glow of romance quickly fades.  It is often replaced with frustration and disappointment expressed in questions such as 'Why won't you take the rubbish out?' or 'Don't you see how much love I poured into cooking your meal tonight?' or 'Why don't you ever pay me a compliment?'
Questions such as these are unlikely to invite a positive response and they do little to build connection.  That's for one simple reason - they are the wrong questions!  The right question is 'Whose Love Language are you speaking?'
By changing the questions you are invited to focus on what is really important – 'Are you, and your partner, giving the type of love you want to receive or they want to receive?'
For many this is a completely new way of looking at a relationship.  Most of us have grown up believing 'everyone loves gifts', or 'everyone loves physical affection'.  Now that may be true to some extent but, if you want to keep the love alive, it is vitally important you take the time to understand exactly what makes you and your partner feel loved.
The Five Love Languages
One of the simplest ways to do this is to learn about your Love Language.   A Love Language is the way in which you communicate love or feel loved.  Gary Chapman, author of a brilliant book called 'The Five Love Languages' believes there are five primary Love Languages:-
Words of Affirmation
This includes verbal compliments ('you look gorgeous in that pink top'), words of appreciation ('thanks so much for my dinner this evening – it was scrumptious'), words of encouragement ('you did that brilliantly, and I just know you will do it brilliantly next time too'), saying 'I love you' as well as asking with kindness versus demanding.
Quality Time
Quality time includes offering focused attention when your partner is speaking.  Focused attention includes eye contact, switching off mobiles, TV and radio etc.  Then there is quality conversation (really listening to your partner, connecting with their experience, thoughts and feelings and not interrupting when they speak).  Lastly, quality activities - including going for walks, right through to being involved in shared projects.
Receiving Gifts
Gifts are tangible objects you purchase, make or find.  So anything from a new shiny I-Pad, or a flower picked from the garden, right through to a finger painting made by your child.  It's not about the financial value of the item it's about you understanding it would have emotional value to your partner.
Acts of Service
An Act of Service includes helping someone and doing things for them – things that are important to them!  This could include hanging up the washing, making the kids packed lunches, running a bubble bath, even emptying the dishwasher.
Physical Touch
This includes holding hands, hugging, kissing, playing 'footsie' under the table, holding your partner while they cry, right through to intercourse.  While your imagination is your only limitation appropriate and inappropriate touch is a very personal thing.  Take the time to really understand what it means for each of you.
Know both Love Languages and put love back into your relationship
'We must be willing to learn our spouse's primary love language if we are to be effective communicators of love' – Gary Chapman
Identifying your Love Languages is really simple.  All you need to do is use the assessment tool at the back of the book.  Remember to invite your partner to identify their Love Language too.  Then spend a little time exploring what you each learnt and how you can actively integrate this new found knowledge into your daily lives.
By understanding both love languages (yours and your partners) you will have a deeper insight into who you are and what is important to each of you.  That in turn offers you the opportunity to use the right language to use when expressing love for your partner. 
And best of all - research shows that when your 'emotional love tanks' are full you feel secure, loved, connected and open – and that can only be a very positive thing for your relationship!
Share this article with a friend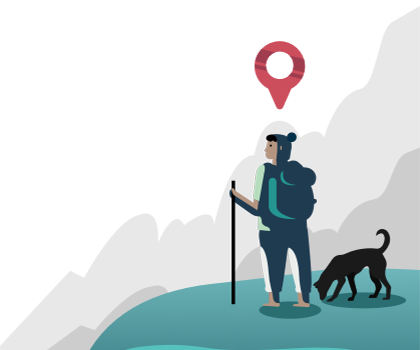 Find the right counsellor or therapist for you