Transactional analysis
Who is the expert?
Many people go into counselling when they are experiencing some kind of difficulty – a problem that they feel they can't overcome by themselves. They may just want to talk about it, and a counsellor can be a listener, non-judgmental and prepared to hear things that might be uncomfortable. Some people want to say something that they can't say to anybody else – "I have feelings too!" "I feel as if I might fall to pieces!" Counselling can provide an opportunity to test and rehearse the expression of difficult emotions. You can also say things that you will never say 'outside' – perhaps to people who are no longer in your life.
Other people come into therapy looking for answers. 'What should I do?" "Why is this happening to me?".
A person-centred counsellor will take the stance that you are the expert in your own life. They may deliberately refrain from offering you answers or making suggestions, and instead use their empathic listening skills to mirror your words back to you, so that you notice something about what you have said. Working in this way can move the conversation from the everyday to a deeper level of communication surprisingly quickly.
But there are people who find the person-centred approach frustrating. "Aren't you going to help me?"
Offering solutions can leave clients feeling disempowered and without a sense of ownership of the way forward. But there are forms of therapy in which the therapist's role is to offer a different perspective, to challenge entrenched beliefs and circular arguments, or to bring some tools to help you think about things differently.
In transactional analysis (TA), the therapist will typically ask a lot of questions – a person-centred counsellor is likely to ask very few. A TA counsellor may act like a teacher sometimes, using a whiteboard to draw diagrams of 'ego states', the 'drama triangle' and 'crossed transactions'. The person-centred counsellor puts you at the centre of the session and acts as a facilitator, listening to you and telling you what they hear. You are the expert in your own life. In transactional analysis, you meet as equals, both 'experts' in your own fields, to pool your knowledge. Your task is to share your experience with your counsellor – his or her task is to listen and to offer TA tools and analysis that might just shed new light on an old problem.
Share this article with a friend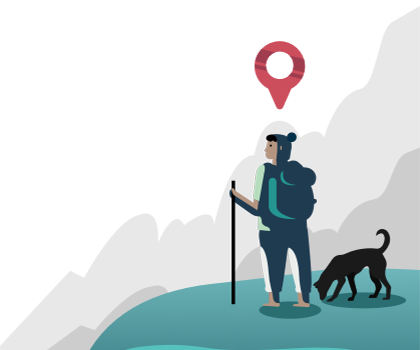 Find a therapist dealing with Transactional analysis