Relationship problems
Who do you think you are? 'Connecting the dots' through therapeutic genograms
A genogram is a family map that both the client and therapist draw together. It can be used therapeutically to give clients an overview of family relationships, repetitive patterns of behaviour and coping strategies.

It is a collaborative way of working which allows the client to take control of the process, to have the freedom to share and represent creatively as much or as little information as wanted. It provides the opportunity to look at presenting problems from multiple perspectives.

The therapist starts off by demonstrating the basic symbols used for male or female and patterns of relating, but the client is encouraged to use colours, words or draw other pictures in the map. 
The task of the therapist is to ask relevant questions that facilitate the mapping out of relationships, patterns and themes, assisting the client in 'connecting the relevant dots'. It is also important to look at what may be missing in the map, what may be lost. This gives an overview picture, highlighting important links that may not have been apparent otherwise in the context of one's development. Genograms can help to:
Understand how relationships within at least two to three generations have influenced who we are. This can give greater understanding of what values and traditions families have passed down to next generations and how they inform subsequent relationships we make.
Identify learnt repetitive patterns of behaviours and coping strategies families employ. This can tell us how we have learnt to view and deal with difficulties, whether our coping strategies are helpful or not. It provides an opportunity to change what is no longer working.
Understand the roots of limiting self-beliefs. It provides us an opportunity to understand where our self-beliefs come from, whether they limit us or assist our development. It is a chance to challenge unhelpful beliefs and develop a more compassionate and supportive self.
Understand spoken and unspoken rules about what's 'ok and what is not' in terms of how emotions are regulated/expressed or suppressed. We learn how to connect and express our emotions early on by watching how significant people in our life manage them. If we learn that emotions can be 'dangerous' as they may put us or others at risk, we develop strategies not to feel them or express them. This can often lead to other problems like depression and stress. It is important to stay connected to our emotions as they can tell us what we need.
Scripts/stories we have inherited and we continue to play/tell ourselves. Again, this is an opportunity to update/revise our script and create a new story.
Connect feelings, thoughts and behaviour. Often our thoughts feelings and behaviour can be come compartmentalised, split from each other. The task of therapy is to help reconnecting the way we think, feel and act so that it can support us to be more whole.
Make sense of the past and link up with the present and the future. Once we understand how the past is impacting us we can move forward and live more in the present and plan for a different future.
Genograms can be a powerful way of experiencing yourself from different perspectives. They can have a profound emotional impact so it is important not to underestimate the process and use plenty of time and a pace suited to you. It is helpful to see them as a personal learning tool and as 'work in progress' which you may need to revisit and add from time to time.
Share this article with a friend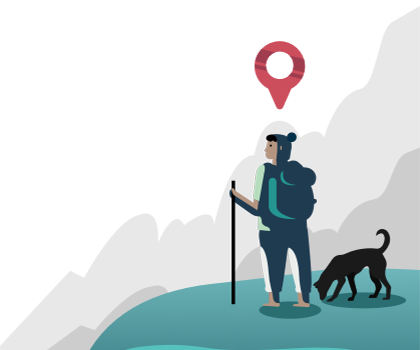 Find a therapist dealing with Relationship problems