Where to find your new legit therapist
Let's face it, there are lots of private therapists out there, and loads of places to find them, so it can start to become a bit of a minefield to know where to look and what to look out for.
I know for me I have spent hours searching for the right therapist and that's even with knowing where to look! Here are a few hints and some signposting to help you on your journey to find your new legit therapist (in the UK). This isn't an extensive list, but it might give you a head start.
To start, it is worth noting therapists are not regulated by the UK government (unlike other healthcare professions such as doctors and nurses). However, there are several organisations that do regulate individual therapists by verifying training and qualifications. Three of the largest are The British Association for Counselling and Psychotherapy (BACP), UK Council for Psychotherapy (UKCP) and The National Counselling Society (NCS). These organisations all have specific sets of principles that their members must follow, helping to keep ethical practice. They might be your first port of call as they each have a directory of therapists they have approved.
 
The BACP, UKCP and NCS directories offer extensive lists of therapists who work in many different ways, however, there are other sites that specialise in specific areas for example:
The College of Sexual and Relationship Therapists. This organisation is dedicated to psychosexual and relationship therapies.
The Black, African and Asian Therapy Network has a huge community of therapists of Black, African, Asian and Caribbean heritage.
The British Association for Behavioural and Cognitive Psychotherapies has a directory of therapists who work specifically with cognitive behavioural therapy.
Lastly, Pink Therapy is an organisation whose directory has therapists that work with gender, sex and relationship-diverse clients across the LGBTQIA+ communities. 
Another port of call can be to other companies that maintain a list of therapists, such as the Counselling Directory and Psychology Today. These companies usually ask therapists for copies of qualifications and membership to organisations like the BACP, UKCP or NCS, so again can help to reassure you that you are getting someone legit.
Further, therapists' websites from Google and social media sites like Instagram can be great places to discover and connect with therapists too. However, there is a risk they might not be qualified to a safe standard so doing some extra research will help to keep you and the therapy community safe. For example, if the therapist's website says they are registered with some of the organisations mentioned above, it might give you an added layer of reassurance.
 
Remember, when you find a therapist that you like, you are well within your rights to ask them more about their qualifications and decide if they are the right therapist for you. This will ultimately help you find a therapist that you have a good fit with and help to start the therapeutic relationship. If you want some ideas of what questions to ask your therapist check out this article: Questions to ask your therapist to keep you safe. 
Share this article with a friend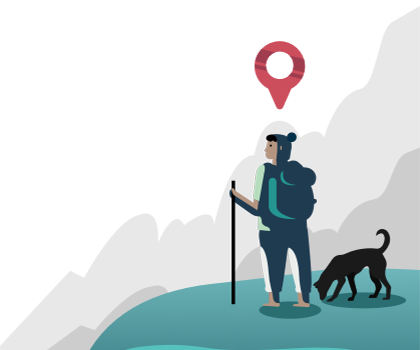 Find the right counsellor or therapist for you