Where did the zing in our relationship go?
Are you looking across the room at your partner and wondering, "Where did the zing in our relationship go?". "When did our relationship lose is spark and start to go stale?" Perhaps you feel your partner doesn't think the same way, or perhaps you feel that you can't talk to your partner about it because the gulf has become too wide. After all it's not like you hate each other, it is just the sparkle and magic has gone.
It may seem obvious, but if you are not happy in the relationship, it makes sense to share that with your partner. Stop thinking about not having the spark in your relationship and start to talk to your partner about how to get the spark back in there. You may find that there are issues you need to talk through with your partner; things, behaviours and practices that you would both like to see change before you can address the "zing".
It is important that you are starting from a basis in your relationship where you both feel that you can ask for change, be listened to and where appropriate change can happen. It may be that you need to do some work on that first, perhaps with a couples counselling therapist.
A good way to get started in getting closer and bringing back that zing is to think about how you first met. What is your back story? What did you enjoy about your partner, what did you admire or what did you enjoy doing with them? This is not so much about re-creating those moments (although why not if that brings you joy) but rather reminding yourself what attracted you to this person in the first place.
Small things like being deliberately affectionate, snuggle up on the sofa or holding hands emphasises to each other your connection. You might do acts of kindness, breakfast in bed or small presents all these build that sense of passion we associate with zing.
If you remember when you first met, you would want to spend all your time together and share everything. As the relationship developed there was less and less sharing, until you get to the stage that many describe as ships that pass in the night. Perhaps you should make time to talk to your partner to share how your day went and listen to their successes. Intimacy is so much more than the physical it is about that emotional connection to your partner and taking time to really know then helps to build intimacy.
Often we forget how much work we put into our relationships at the start and we assume that they will run forever. Rather like anything in our lives if we want longevity we need to nurture and care it.
Indeed, many happy couples go to therapy and have a "check in" with each other; a professional can offer an outside perspective on the relationship and how you work together, offering advice or opinion. Yet in practice, all we need to do to help our relationships grow and blossom, is to pay attention to our partner and bring forth the zing. 
Share this article with a friend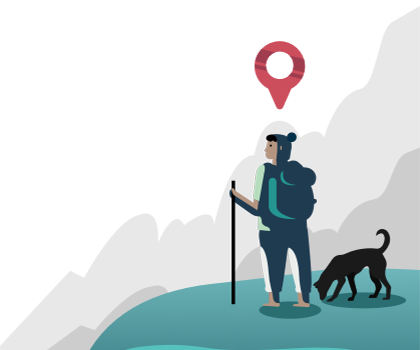 Find a therapist dealing with Couples counselling