When you're not sure what you think...
A client asked me this very good question and it reminded me of a conversation I'd had with a friend earlier in the week.
My friend had asked me a question concerning a current political issue and I, not being quite sure exactly what I thought at the time, answered with a feeling response.
This brought about an enraged response from said colleague who struggled to understand how I could possibly go with feeling over thought when it came to something so important.
 
So I got to thinking…
We're always being asked to think:
What's your opinion here?
What do you think about this? 
I think…
We think…
You think…
But how often are we asked:
What are you feeling?
What's your feeling?
How do you feel about this?
I feel…
We feel…
You feel…
Whilst thinking, analysing and reality-checking are important cognitive functions, primarily performed by our big front brains, it is important that we pay attention to our middle back brain; the area of the brain responsible for emotions and intuition, our feeling and sensory states. After all, this part of the brain, which developed long before our rational frontal lobe, has kept us safe for many years.
 
When under threat or faced by doubt, the thinking part of the brain shuts down and our emotional brain takes over. Our emotional brain is the seat of those gut feelings and intuition; it is our 'survival brain' – so let's not ignore it.
 
At the end of the day, when I think back, it's been my felt sense of things (my instincts, my intuition) that has led me into some of my most amazing experiences and happiest times. My gut reaction has pushed me to 'go for it' because something has felt right even though it may not have made perfect sense. Feeling things would 'be OK', has yielded some of my greatest achievements and given me so much joy.
 
So, whilst thinking is good, when it fails you, don't be scared to listen to your feelings. Listen to what your gut is telling you, it was there long before you learned to think! 
Share this article with a friend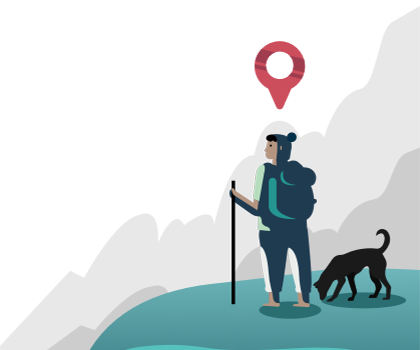 Find the right counsellor or therapist for you