When would NLP counselling and coaching help me most?
Understandably, many people are not sure what counselling, therapy and coaching entail nor what it can do for them. For some, there is also a question of "is there something wrong with me if I can't cope with life on my own?"

From my own experience of working with all sorts of people in business and privately, I'd say the better question is "How can I benefit from the sort of support that successful people enjoy?"
When should I start NLP?
You know it's a good time to start NLP coaching or therapy when you:
Want to start a new habit and keep it, or are looking to break a bad habit permanently.
Keep repeating bad relationship patterns and don't know why and/or are going through a divorce or break-up.
Want to improve your relationships at home and at work or increase your self-confidence.
Want to move from being employed to self-employed.
Feel stressed and that your life is out of balance, or depressed, like life has no point or meaning.
Something painful has happened to you, or someone close has passed away.
You keep dwelling on the past instead of enjoying the present.
Your health is affecting your daily life.
You have an important decision to make and you need someone with no axe to grind to help you.
You are thinking about retiring and want to enjoy your second life.
How is NLP different from other forms of counselling?
NLP (neuro-linguistic programming) focuses on solving problems here and now by harnessing the unconscious and making it the ally of your conscious mind. This is very different to most counselling which spends time attempting to go back into the past, find the causes of your pain and focus on simply understanding yourself.

With NLP coaching and therapy you experience a range of techniques tailored to you as a unique individual. You won't need to struggle or use willpower to make successful and permanent changes. Successful people use NLP - top sports and business people employ NLP coaches with noticeable results.
What does a session consist of?
During the first session, you identify exactly what you want to change or achieve by using cutting edge techniques. We uncover the way that your unconscious measures success. We establish goals that are well-formed and irresistible to you so that you can see them, feel them and almost taste them.

You'll begin to notice that you're getting better and different results in your life very quickly, without having to remember to make an effort to change.
How do I get started?
If you're feeling ready to work with a counsellor who uses NLP, you can use our search tool. Simply enter 'NLP' in the keyword section, along with any other filters you like to see which counsellors mention this on their profile. 
You can then read through their profiles to see who resonates with you. When you're ready you can then contact them to arrange an initial chat. At this point you'll be able to ask any questions and decide if you're happy to start working with them and been your NLP journey. 
Share this article with a friend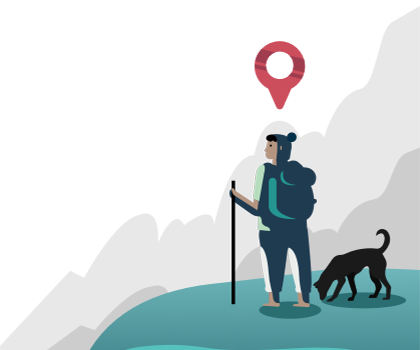 Find the right counsellor or therapist for you