Relationship problems
When trust is lacking in a relationship
When we are experiencing relationship difficulties, trust is almost always an issue. Often times we may identify this as the thing we would most like to change, we want to restore a trust that has been lost, or develop a trust that is not yet in place.
And yet, trust is not something we can work on directly. While we can choose to place trust in people through our actions, we can not force ourselves to feel trust, this is something that flows from other aspects of relating.
Paying attention to the quality of relating is often a way forward when trust is missing. Is there a shared commitment to developing and deepening the relationship? Is there honest and open communication? Do we show compassion and caring for each other? Do we have a good, creative connection with each other?
Clearly, a focus on the dynamic of the relationship between ourselves and the person we doubt is useful. But there is perhaps a more useful place to begin our work in trusting. Before we can truly trust anyone else, we need to trust ourselves.
So often when people want to work with a relationship the quality of their relating to themselves is not great. They may be suppressing things that are important to them, or lack self-care and compassion for their own needs. They may be using the relationship to attempt to heal or make complete aspects of themselves that cause them difficulties.
What happens in relationships is often a mirror of what is happening inside. When the going gets tough, take a moment to pause and consider the quality of your trust in yourself. Do you trust and listen to your own intuition? Are you able to stay grounded and evaluate what's happening in your thinking? Do you find your actions line up with what really matters to you?
To begin to heal relationship difficulties, perhaps the place to start is in noticing how you relate to yourself. From an authentic, open rapport inside, more trusting and meaningful contact with others can flow.
Share this article with a friend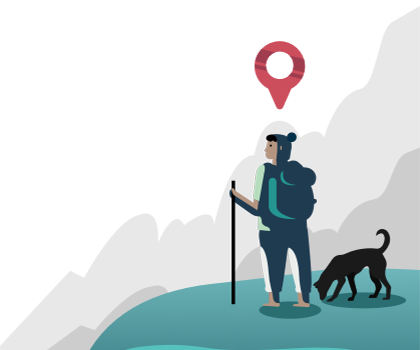 Find a therapist dealing with Relationship problems