Child counselling
When should you take your child to therapy?
Therapy is something many only consider going to as an adult, but in fact, it can be beneficial to take your children to see an expert as well. Whether it's an issue at home, school or mental health concerns that motivate you to go, therapists can help your children understand and express their thoughts and feelings.

You might be scared to take your children to therapy at risk of being judged as a parent, but experienced counsellors will have met hundreds of families like you and present a safe and open space for you all to work on whatever issues are holding you back as a family.


Read on to learn more about when you should consider taking your child to therapy and the different ways regular sessions can benefit you as a family.
Family problems
Often, arguments and stress at home, or huge life events like a divorce, can really unsettle children, whether they are very young or well into their teens. These feelings of displacement for your child can then lead to them displaying undesirable behaviours or extreme emotions that negatively impact on the family unit. If parents are fighting all the time, a child can begin to replicate this behaviour because they can't effectively process and express their anger or upset at the family situation.

By taking your child to therapy when home life is challenging, you can help them understand their emotions and express their true feelings about the divorce arguments. Laying everything out in the open in a safe, non-judgemental environment can make a huge positive difference and lead to better behaviour down the line. More importantly, by accompanying your child and taking part in family therapy, you can also understand how your actions are affecting your children, and work towards creating an amicable divorce or overcoming the arguments in your relationship.
School problems
School isn't always a smooth social and educational experience for everyone. Children's self-esteem can be hit hard during these years of peer pressure, and often there is nothing you can do about it as a parent - you can feel hopeless at the situation. Problems at school can lead to our children beginning to lose any sense of self-worth or esteem. When a child starts to negatively attack him or herself, it usually takes a lot of self-reflection and confidence to overcome and move on from.
Often, it can be difficult to know where to even start as a parent, especially when your child may not want to open up to you about their issues. A therapist can be the third person needed to listen and help your child overcome their self-esteem issues. It may be because of difficulties with school work and the constant view that if you don't excel in all subjects, you aren't smart. Therapists can help your child understand this is wrong, and that value can be found elsewhere in a person.

It can also be bullying that is affecting your child's mood and behaviour, which they have hidden from you in fear of being judged. A therapist can help them understand that bullying is not a fault of their own and work on ways to address the situation and move on.
Mental health concerns
If you have noticed a change in your child's mood or behaviour, as a parent, you can often be confused or worried. You may not know why things have changed, and your child may avoid talking to you about it which only deepens your concern. Children can suffer from mental health issues just like adults, and because of their young age, they may be scared and unwilling to share their true feelings. By seeking a therapist, you can understand what it is precisely your child is suffering from whether that is ADHD, depression, OCD, anxiety or other behaviour or trauma-related disorders.
Therapists can work with you and the child to learn how to understand, process and express their emotions and thoughts effectively, as well as work on overcoming symptoms of their mental health disorder. At the heart of therapy is the happiness of the client, and while your child may be worried or blame themselves for their situation, we always remind them that this isn't something self-inflicted.
Share this article with a friend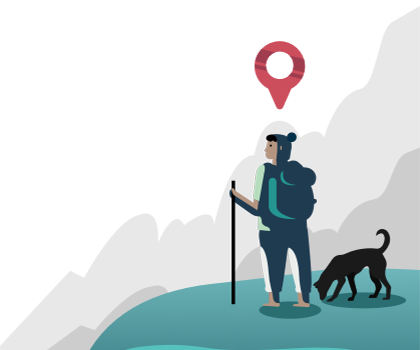 Find a therapist dealing with Child counselling