Relationship problems
When should we try couple counselling?
One of the strange things in a long-term relationship is that we often see our partner as our best friend, but paradoxically, we find it's difficult to talk to him/her. This is particularly true if the discussion you want is about the relationship itself.
Of course, if things are going smoothly, we don't need to talk 'about us', but all couples go through ups and downs, and will need to reflect on whether we still feel good about the relationship, have a sense of direction or shared future, and whether needs and wants are being met (at least partly).
No partner can meet all our needs, of course, but when we become aware that the basics, whether it's affection, conversation or sex are just not working between us, it's clearly time to talk. Talking at this stage can be really, really difficult - there may be growing resentments that mean when we do talk, there's simply just anger and blaming.
There are other reasons talking at this stage can be difficult. Let's suppose you are having issues in the physical side of your marriage. It can be very difficult to admit that the reason you are not having sex with your partner is because, frankly, it isn't something you look forward to any more - in fact, it feels like just another chore. This might seem an unnecessarily hurtful thing to say to your partner, but it also may be an alarming thought to you - does that mean we shouldn't be together? Have I stopped fancying him? 
You may also be wondering - does this happen to most couples? What is normal?
It can be a huge relief for many couples who decide to try counselling when they find their problems are not only very normal, but that there is a way forward, even where one or both partners feel a real loss of faith that things could improve. This loss of faith often happens when attempts to talk in the past have resulted in arguments and, if anything, seems to have made things worse, 'I feel stuck, and I don't know how to even get him/her to talk about it.'
Couple counselling offers a unique, safe space where issues can be explored - sometimes for the first time. A specialist, trained relationship therapist can help a couple explore how their habitual patterns of behaviours and most common transactions have a meaning, which, once fully understood, can give them real freedom to change if they wish. They can help a couple list what's important to them in any relationship, and help show how these things might be achieved together. They can also facilitate both partners gaining a sense of themselves - both in the relationship, and as individuals too. 
Couple counselling can seem like a last-ditch attempt to save a relationship, and couples are often nervous when they first arrive. But it is truly remarkable how many couples say, 'I wish we'd done this years ago,' and report that, not only has the counselling really helped them, but they've even enjoyed it!
My advice would be seek help as soon as you realise you're not fulfilled in the relationship, and you are finding it difficult to address it with your partner. Tell him/her that you really want them to come with you. Tell him/her couple counselling is for normal couples and doesn't mean your relationship has 'failed' - everyone gets stuck at times. Why put up with a situation neither of you enjoy?

You both deserve a happier relationship, and couple counselling really does work!
Share this article with a friend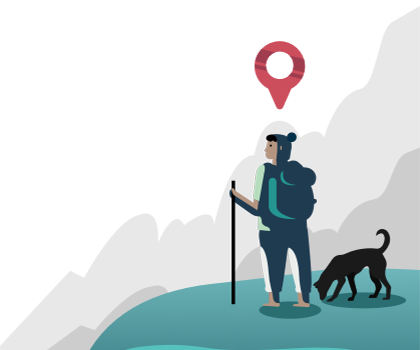 Find a therapist dealing with Relationship problems