EMDR
What is EMDR and what can it help?
What is EMDR?

EMDR (eye movement desensitisation and reprocessing) is a psychological therapy, developed by an American clinical psychologist called Dr Francine Shapiro, in the 1980s. It is approved in the UK by the National Institute for Clinical Excellence (NICE) and is used successfully in the treatment of trauma as well as a variety of emotional and behavioural difficulties.
EMDR along with trauma focused CBT is recognised by the NICE guidelines as the treatment of choice for PTSD. However, EMDR practitioners have also reported successful outcomes in working with a number of other conditions including:
Panic attacks.
Phobias.
Performance anxiety.
Confidence building.
Stress reduction.
Complicated grief.
Sexual and/or physical abuse (historical or recent).
Disturbing memories.
Dissociative disorders.
Pain disorders.
Eating disorders.
Personality disorders.
Attachment disorders.
Body dysmorphic disorders.
Addictions.
The goal in EMDR is to help clients remove negative associations and impulses with past and/or present experiences. EMDR is combined with other psychotherapeutic techniques in helping patients identify negative memories and associations, distorted thinking and beliefs. It then uses bi-lateral stimulation to help the client to process these traumatic experiences or negative beliefs with a view to moving to a more realistic and comfortable view of themselves or the world.
How does it work?
During 'normal' experiences ordinary memories are formed using the body information from your senses, and they usually have a story-like quality from which you can make impressions, interpretations and facts about what happened. Our brain receives this information which passes through an emotional filter in the right side of the brain called the amygdala, before moving to an area on the left side of the brain called the hippocampus, and is then 'filed' away.
However, if we experience a distressing event we can feel overwhelmed and our brain is unable to process the memories which get 'stuck' or frozen in our central nervous system. If we voluntarily recall this event, or if the memory is 'triggered', it can feel like it is happening again now and can be very disturbing; this accounts for any flashbacks, intrusive thoughts, low mood or nightmares that someone might experience.
What happens in the session?
A full client history is taken in order to gain a full picture of the distress, blocks to functioning and difficulties a person is experiencing. The client will then learn and practice exercises, designed to relax and calm the central nervous system. The client's issue is then targeted using bilateral brain stimulation to process any distress or block they might be experiencing. This process is believed to create biochemical changes in the brain that aid the processing of information and promote healing.
The bilateral stimulation methods used are: eye movements (moving hand or fingers across your visual field), tactile (tapping or buzzers in your hands) or auditory (sounds alternating from ear to ear).

Treatment length
Eight to 12 sessions of 60-90 minutes. However, this is dependant on the severity of the presenting issue and often one or two sessions of EMDR can achieve significant results. It is important to note that EMDR needs to be carried out by a trained therapist within a safe therapeutic container and therefore should not be undertaken without building this therapeutic relationship first. Whilst it can significantly speed up the healing process it should not be seen as a stand alone treatment or a quick fix.
Share this article with a friend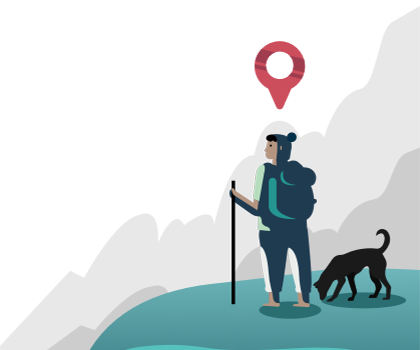 Find a therapist dealing with EMDR