Relationship problems
What is couples counselling?
Now is the time of year many people are reassessing their partnerships or marriages. It may be that you have been together for some time and the same issues keep replaying, the same arguments keep breaking out. "What is happening? Why are we stuck in this loop? Why are we suddenly feeling such strong feelings and the other one is not hearing what I am saying? Or understanding what I am feeling?".
You as a couple may not want to break up - you may want a better understanding of what is happening. Or, has one of you got to the point of wanting to leave? This time may be the last chance to look more closely at what is going on within your "couple relationship".
It could be that even though you have been together a short time, these arguments and misunderstandings are happening and you are worried and disappointed that this is the case. "What if this gets worse as we stay together?", "In many respects, it feels like we are meant to be together, we want to be together".
It may be that you both want a well-managed and adult relationship as much as possible, for the children and yourselves. Couple counselling is a place to explore and grow a way forward for all.
It has been found through research that improving your couple relationship can improve the mental well-being of all in the family.
Being in a relationship is a very challenging and close personal place to be; it is the closest relationship other than that of being parented or being a parent, that we are likely to encounter. It's confusing and at times full of strong feelings, echoes of the past and great hopes for the future.
What did your parents do? How do you want your relationship to be? Is this what you have what you want? What is your idea of marriage? How can you both create something of what you both want together? Can you change it, or yourselves, within it? How can you both understand what is happening and communicate what you mean more clearly, and also hear what the other is saying clearly too? How can couple counselling help?
We can look at how you are both communicating.
What is really being said?
What is really being felt?
Who is really feeling what?
Who are you in this relationship?
What is this couple relationship?
What is your couple fit?
What do you both want from this?
How does attachment figure in the relationship?
Creating change.
Consolidating change.
This exploration can take some time, as the therapist (and indeed you) needs to get to know both of you and the couple relationship you are in. We need to see what is on the surface and what is behind the scenes. To create change, we need to know about the experience of both in the present and what each brings in from the past. We then slowly get to meet the you that is here in this place, wanting to be heard and share this place with a loved one.
We start to answer those questions and through that, we find a way forward together.
You both may need determination, a 'want' to know and enough guts to bring yourselves along to test the water and see how it feels. Being brave and knowing it can be scary to seek help is a good step along the road of getting the support you both need.
Share this article with a friend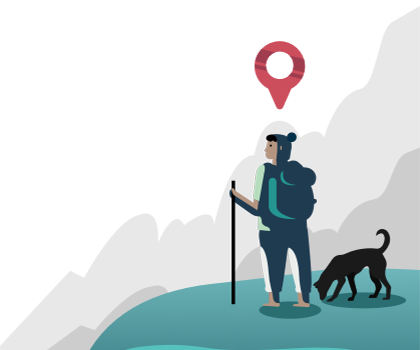 Find a therapist dealing with Relationship problems