What happens to our mental health when the press pack up and leave?
Talking about personal mental health issues has become more and more common in recent years, so much so that celebrities no longer shy away from the subject. In fact, you might even be forgiven for thinking that suffering from a mental health issue has taken on a sheen of high-status glamour.
The media seems ever quick and eager to jump on the latest high-profile stories, from the Instagram star Kendall Jenner's admission of "full-on panic attacks", to Prince Harry breaking with royal protocol to open up about the depressive effects of his unprocessed grief. Meanwhile, inciting subjects including eating disorders, knife crime, and domestic violence have been flitting in and out of the headlines.
There's no doubt that some people will find comfort in this type of media coverage, particularly if they are suffering from similar issues themselves. But headlines and stories are painfully fleeting, and it is becoming all too common to see serious topics summarised and glossed over, for the benefit of a quick coffee-time read. 
So, perhaps we need to ask ourselves - what happens when the cameras stop rolling, and the journalists pack away their notepads? Far from being trendy and glamorous, in reality mental health issues are often complex, messy, and debilitating – not to mention unbearably frightening. 
It seems obvious to say that putting your whole life on hold because you feel indescribably lonely, or you are unable to get out of bed, with suicidal thoughts that mean you are never sure if you will make it through another day, is far from desirable. Families and relationships can be destroyed, studies can be disrupted, jobs and financial security can be lost, taking with them the promise of a stable, 'normal' future.
We need to remember that, for many people, terrifying thoughts and feelings like these are not going to be resolved within the confines of a celebrity confession, or a five-minute news story. The people who suffer from domestic violence or anorexia will continue to do so long after the media have lost interest.
Meanwhile, many sufferers will remain silent, too scared to ask for the help they need, or perhaps even believing that such help doesn't exist.
Consider the tragic story of the former Love Island contestant Mike Thalassitis, who sadly took his life earlier this year. ITV have since pledged to improve the aftercare received by its reality TV stars, by actively offering support to all participants, "not just those who ask for it".
Perhaps this is an approach we can all take. Remaining vigilant of the needs of the people we love, and encouraging them to talk about their feelings – no matter what hot issue happens to be trending on Twitter at the moment.
Working with a trained therapist can also be very beneficial, from a safe and confidential space where intense feelings can be explored, understood, and managed.
While mental health issues will always be with us, help is always available.
Share this article with a friend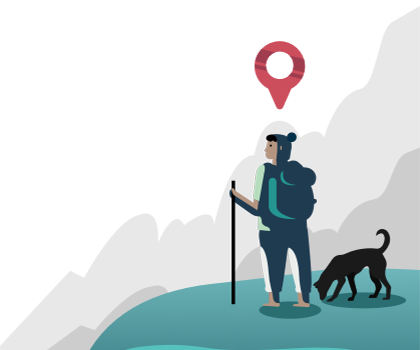 Find the right counsellor or therapist for you