What are the stones for?
Some therapists have in their practice room a collection of stones, pebbles and shells and a tray of sand. They're not decorative; they're tools. It might seem a bit odd but they can be really useful and produce profound results.

Traditional talking therapy involves contact with the emotional world, of course, as well as with the intellect as this is what we all use to process new ideas. Sometimes, however, the emotional core of an issue is hard to reach; sometimes the intellect prevents us from getting to the core of the matter. It defends the vulnerable emotional part of us very efficiently and often without our even being aware of it. This is great for our survival through tough emotional times but, if there is damage there, we do well to gently access that damage and begin to heal it.
The use of stones and other objects can help to overcome intellectual defence mechanisms. Shifting the focus from interacting with the therapist, the client is asked to choose objects to represent significant people connected with the issue or to represent thoughts and feelings. Each object is placed in the sand by the client. Usually, this is done in silence; the therapist waits while the client goes through their process contemplatively. When the choosing and placing of the objects is complete, client and therapist can literally see the problem in a different way. Relationships between the objects – whatever they signify -  can provide surprising insights as can the choice of the objects themselves. People usually need very little enquiry from the therapist to explain what they have done and to draw new conclusions about the situation they face. Some years ago a colleague once recounted the story of a client choosing a small stone to represent the self which she then buried almost completely in the sand. The therapist gently asked what it might be like to bring that stone to the surface so that it could be seen.  This simple question brought many tears for the client and there followed an exploration of the client's feelings of needing to hide and of the possibility that she might not need to remain hidden forever. Powerful stuff indeed. Just from a stone and some sand.
This kind of work doesn't appeal to everyone and we're careful to ask clients if they would like to try it if we think it might be helpful to them. It's absolutely ok if they don't want to, for whatever reason. Usually, though, people are keen to have a go once the relationship between us is established and they know we're not suggesting something wacky just for the sake of it.
Share this article with a friend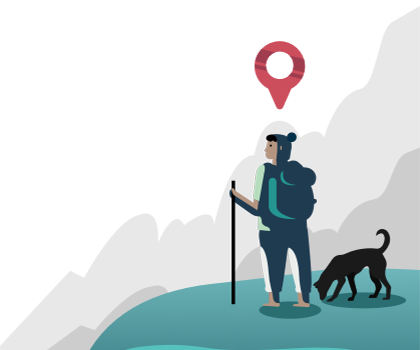 Find the right counsellor or therapist for you