Anxiety
Walk & talk therapy
What is walk and talk therapy?

Walk and talk therapy is an alternative to working in the traditional therapy room setting. Rather than sitting inside four walls, we literally go outdoors to walk and talk, exploring issues and problems in the natural environment. Walking alongside each other, literally and metaphorically, can feel like being on more of an equal footing. This in turn can encourage a deeper exploration of issues, enabling us to engage with difficult feelings and open up more.
Many of us are increasingly cut-off from our connection to the natural environment and nature. Walking grounds us, enabling us to re-connect to the world around us. Rhythmical exercise, such as walking, also enables us to tap into a sense of well-being and calmness, whilst at the same time giving us some feel-good endorphins. In addition, being in the natural environment seems to enable new, creative ways of thinking to come to light; it's as though the movement and freedom enables us to see things from a different perspective, opening up new possibilities, finding solutions where perhaps we were unable to before.
Walking and talking can help with many issues, such as depression and anxiety, life transitions, grief and loss. You set the pace - whether it be a brisk stroll, or meandering with a bench stop - you decide what works for you.
Do you think walk and talk therapy might be for you?
Share this article with a friend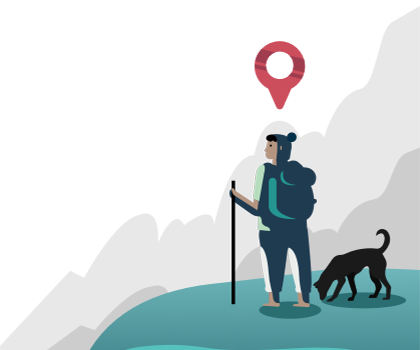 Find a therapist dealing with Anxiety