Wabi-sabi and our journey to perfection
Wabi-sabi is the Japanese art of finding beauty in imperfection. Not to be confused with wasabi, the green stuff you find next to your sushi!
 
Wabi-sabi is about authentic, handmade items. Think quirky pottery with finger marks or plates that are uneven and flawed. It originated in ancient China and has roots in Buddhism. It later developed into a Japanese idea appearing in tea ceremonies that use irregular, flawed handmade utensils (this is known as the Japanese art of 'kintsugi'). While there is no direct translation of 'wabi-sabi' into English, the general premise is finding beauty in imperfection and in the decay of nature.
 
If you break a much loved and cherished vase, for example, using the ancient art of wabi-sabi, you can repair it using precious seams of gold, silver or platinum. The broken pieces are emphasised rather than disguised, thereby restoring its functionality and providing a useful lesson in life, you end up with a fractured vessel full of hope and optimism.
Rather than something to discard, the vase is now more beautiful and more precious than it was before. The beauty is in the damage, and is also a powerful metaphor for life, where nothing is ever truly broken. 
Wabi-sabi in every day life
So what has all this got to do with our lives? Well, wabi-sabi is about living modestly and accepting that we are imperfect and learning to be satisfied with what we have and who we are. We live at a fast-moving pace. Faster, smarter, newer, better and quicker. At times it can feel like these are the most prized things in our society, but our way of life can be exhausting and if we are not careful, can lead to over-stimulation and burnout.
 
We live in a society that strives for perfection. We look at Trip Advisor for a 5-star rating before booking a restaurant. Parents pass their high expectations down to their kids, so they can secure their University of choice and enter the promised land. Women inject botox in their face to prolong the idea of eternal youth. Even young women are youth-enhancing procedures, tattooing their eyebrows and filling their lips in attempt to achieve the coveted Insta-face.
Of course, different cultures have different ideas of what perfect means. In the West, women aspire to have tanned complexions, whereas in Asian cultures, women use skin lightening creams all in the name of beauty. None of this is wabi-sabi. This is a societal pressure, a fear of failure and a dissatisfaction with reality. 

 
What can we take from all of this? Wabi-sabi is a game-changer. It's an antidote to our busy lives and our obsession with perfectionism. It promotes an acceptance of our flaws and flawed things. Think recycling and up-cycling, very on-trend at the moment. Supermarkets have returned to selling wonky 'not perfect' fruit and veg as they did before in years gone by. This is wabi-sabi. Get it? 
Letting go of perfection
Wabi-sabi can help us as individuals to be more authentic. It encourages us to show our scars of the trials of life and recognising our resilience, strength and ability to survive.
Talking therapy is analogous to the wabi-sabi process of restoring the broken vase and helping put the damaged parts of the individual back together. Therapy provides restoration, care and healing, until the client feels whole again, and more resilient and able to cope with life better. 
 
COVID-19 has certainly slowed us down and in some ways, perhaps this is a good thing. We strive for perfection and yet we live in an imperfect world. Therein lies the rub.
If COVID has brought any positives, it's families spending time together. People have been getting back to nature and appreciating their surroundings. The nation is reading more. In fact, the nation has doubled its reading time in lockdown from 3.5 hours to 6 hours a week and the trend is persisting. We may be poorer, but perhaps richer in our experiences. 
 
We strive for perfection when, in fact, perhaps we are good enough just as we are. If you are on a journey to perfection, how would you feel if you never arrive? Don't let your journey to perfection hold you back. 
Share this article with a friend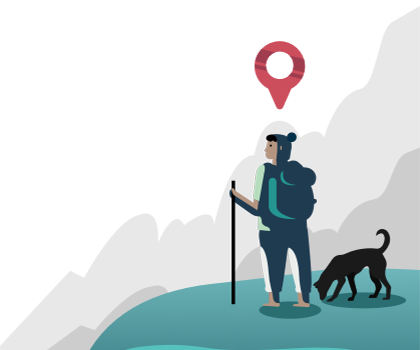 Find the right counsellor or therapist for you