Anxiety
Vulnerability is not a weakness
Counsellors often meet people in private practice in a state of crisis. They may come for help with anxiety, grief, or because they are struggling in broken relationships, and even while they are reaching out most people experience some doubt as to whether counselling will help.
I decided to write this article to help people like yourself: to reassure you that you do not have to have all the answers, and that weakness isn't the same thing as vulnerability.
As human beings, we are all fragile creatures, beset with anxieties and self-doubts. Even if your family and friends don't show it, they have their moments of crisis, and so do counsellors. 
I realise it's not easy taking the next step. You might believe it is better to ignore depression, anxiety, or grief in the hope that it will go away. It may have taken you some time making a decision, because coming to a counsellor may feel like an admission of weakness. You may wonder whether going down the counselling route is self-indulgent or a sign you cannot cope. However, to my mind, understanding your vulnerabilities is a strength. It means you have already accepted the need to change and you have the ability to adapt. This is a strength.
Practising mindful exercises will help you tolerate and accept your vulnerability. Avoiding it is more likely to deepen your struggles, while gaining insight and learning about yourself can only improve your self-awareness.
You may have ignored your problems, tried to bury unwanted emotions, or even developed childlike states of mind while under pressure. Dismissing anxiety, trauma, and depression often increase your difficulties over time. However, being aware of your vulnerability is essential if you want to restore your confidence, independence, and sense of empowerment. Be open to a positive emotional experience, building up your awareness of vulnerability in a variety of situations (such as confrontation) through mindful exercises. Of course, counselling can be challenging, as you will confront things that have remained buried for a long time. At the same time, if left unaddressed, your emotions will only build-up and spill out to disrupt your life in other ways.
Mindfulness helps you explore these feelings in the present moment. It helps you observe them, not just get caught up in your impulses and emotions. Mindful exercises do not force you to expose yourself to traumatic feelings, which overwhelm you, but learn from them. Far from making you weak, mindfulness helps you take responsibility for yourself and your own experience. It helps you create and sustain a sense of balance between safety in a crisis and everyday challenges, whenever your vulnerability is present. It helps you put in a safe boundary with others and become more assertive at dealing with confrontation, as well as take incremental steps, rather than pushing yourself unnecessarily.
Mindfulness practice for anxiety, depression, anger, and grief
Mindfulness creates awareness of your vulnerability in real-time, both alone and with others when you notice it is present. It creates tolerance and acceptance of your vulnerability - noticing distressing sensations, feelings, and emotions as they arise in different situations, with different people.
It helps you notice the positive/benefits of your vulnerability - for example, noticing your limits, taking reasonable risks, feelings of liberation and empowerment, being enlivened, challenging yourself, and deeper connection with others.
It also helps you notice the disadvantages of your vulnerability, for example, pain, hurt, loss, desensitisation, anxiety, loss of boundaries, and transforming or adapting to them.
Finally, it can improve your confidence to trust your feelings and begin to express them to others, without losing your boundaries or sense of self-control.
Share this article with a friend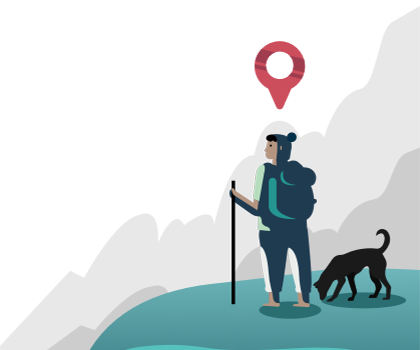 Find a therapist dealing with Anxiety